9TH BRIDGE IJBURG COMPLETED
June 28, 2023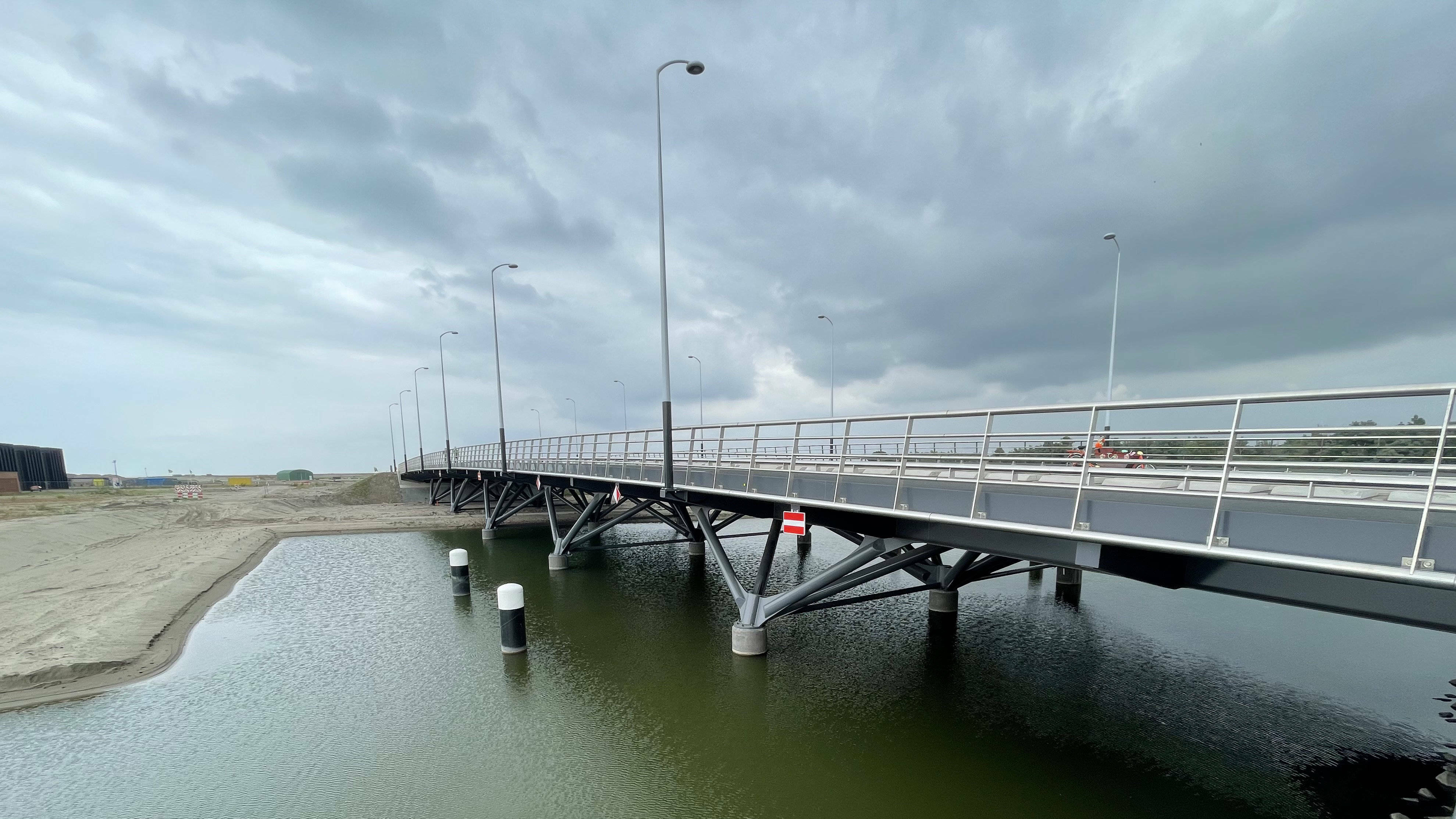 Construction for the Gerda Taro Bridge, connecting Centrumeiland (Center island) and Strandeiland (Beach island), has been completed! This is the 9th bridge in the 'Family of Bridges' Benthem Crouwel Architects designed for this area in the eastern outskirts of Amsterdam, since 1999. The completion of the 120 meters long Gerda Taro Bridge was officially launched on June 28, 2023.
SKIMMING THE SURFACE
All bridges have their unique appearance yet share the same signature look – resembling elegant piers that gracefully skim the water surface. They are all constructed using the same materials and feature subtly inward-curving steel balustrades.

LIKE A SPIDER
Just like her family members the bridge deck of the Gerda Taro Bridge is supported by so-called spider columns. Due to the strong yet playfully shaped columns, the bridge seems to make light jumps over the water. Thanks to the open and light structure, views of the water and urban landscape are never obstructed.

SEAMLESS TRANSITION
Situated on the periphery of IJburg, near the shores of various islands, the nine bridges serve as transitions from the urban residential district to the nature and recreational area of Diemerpark. While most of the bridges are exclusively for pedestrians and cyclists, five of them, including the Gerda Taro Bridge, accommodate both cars and slower traffic. The new bridge seamlessly merges into the landscape. It cuts through the terrain, following its contours and is then embraced by the landscape on Strandeiland. A walking route on Strandeiland passes underneath the bridge.

VITAL LINK
The new Gerda Taro Bridge will serve as a vital link for the traffic supporting the development of building projects on the island. The bridge will be the primary route to and from home for the future residents of Strandeiland.