BENTHEM CROUWEL ARCHITECTS AND OVA WIN COMPETITION 4TH QUADRANT PRAGUE
September 19, 2023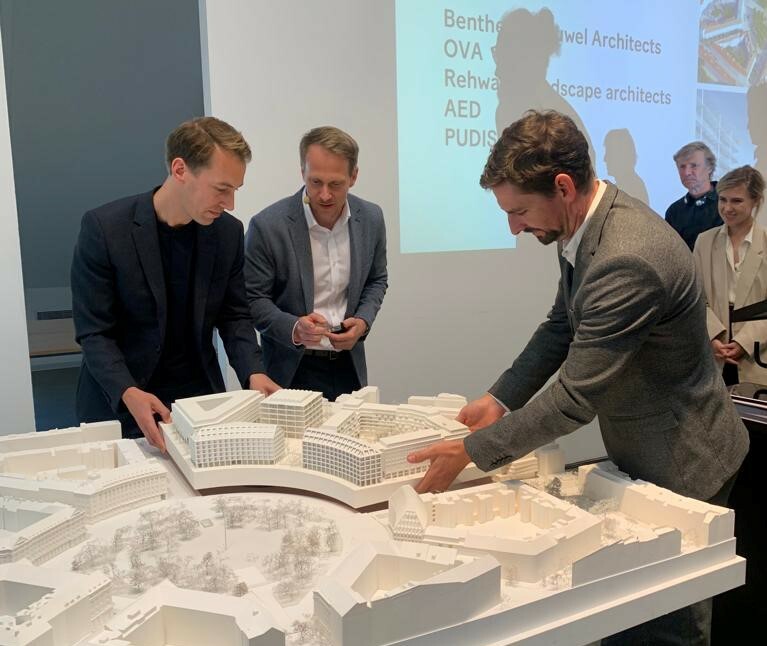 We are proud to announce exciting news: Benthem Crouwel Architects and OVA have won the International Architectural Competition for 4th Quadrant of Victory Square in Prague!
The competition involved designing a mixed-use development on the 4th Quadrant site, aiming to revitalize the area by adding over 100,000 m² of housing, offices, civic amenities, a University building, and a Culture Center. This development aims to create an appealing neighborhood for nearby residents, students, visitors, and campus employees.

The winning design respects but also enriches the original plan, with the primary feature being the contrast between a lively public square to encourage social interaction, and a semi-private oasis with a lush green micro forest.
Architect and partner Benthem Crouwel Architects Pascal Cornips: "Given the historical and symbolic significance of Victory Square, our main ambition is to create the 4th Quadrant as the heart for a diversified social, economic and cultural life in Prague 6, attracting a variety of residents, users and visitors."
Download
Press Release (English)
Press Release (Dutch)