THE RENEWED MUSEUM ARNHEM WILL OPEN TO THE PUBLIC ON MAY 13!
February 14, 2022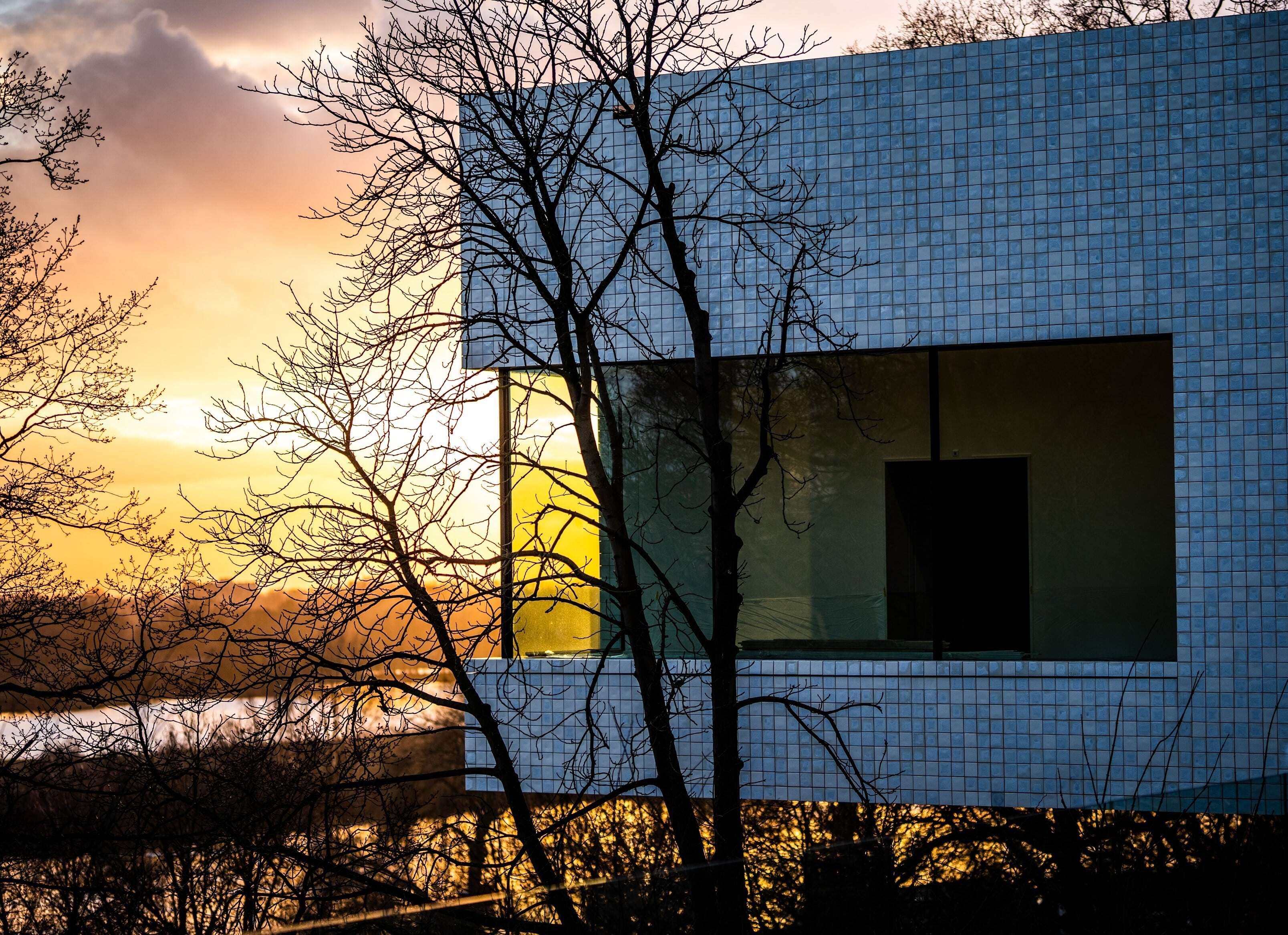 Museum Arnhem will festively open its doors on Friday the 13th of May 2022. A spectacularly renovated museum awaits the public at the familiar location on the moraine in Arnhem. We expanded the museum for modern and contemporary art with a new exhibition wing and restored the monumental building in its former glory.
The Museum opens with three exhibitions: From Left to Right, At Least Last Until and Open.
TRANSFORMATION
Museum Arnhem underwent a thorough transformation from 2017 onwards. The renovation and expansion were necessary to properly facilitate the museum for the future. We renovated the building and expanded the exhibition area with a unique wing. This spacious new building provides the museum with five extra exhibition rooms and two public spaces. The new wing protrudes fifteen meters over the moraine and is a real eye-catcher: 82,000 unique handmade tiles by Koninklijke Tichelaar adorn the facade. The color gradient of the facade - from ice blue to earthy tones - symbolizes the location of the museum on the moraine created by a glacier.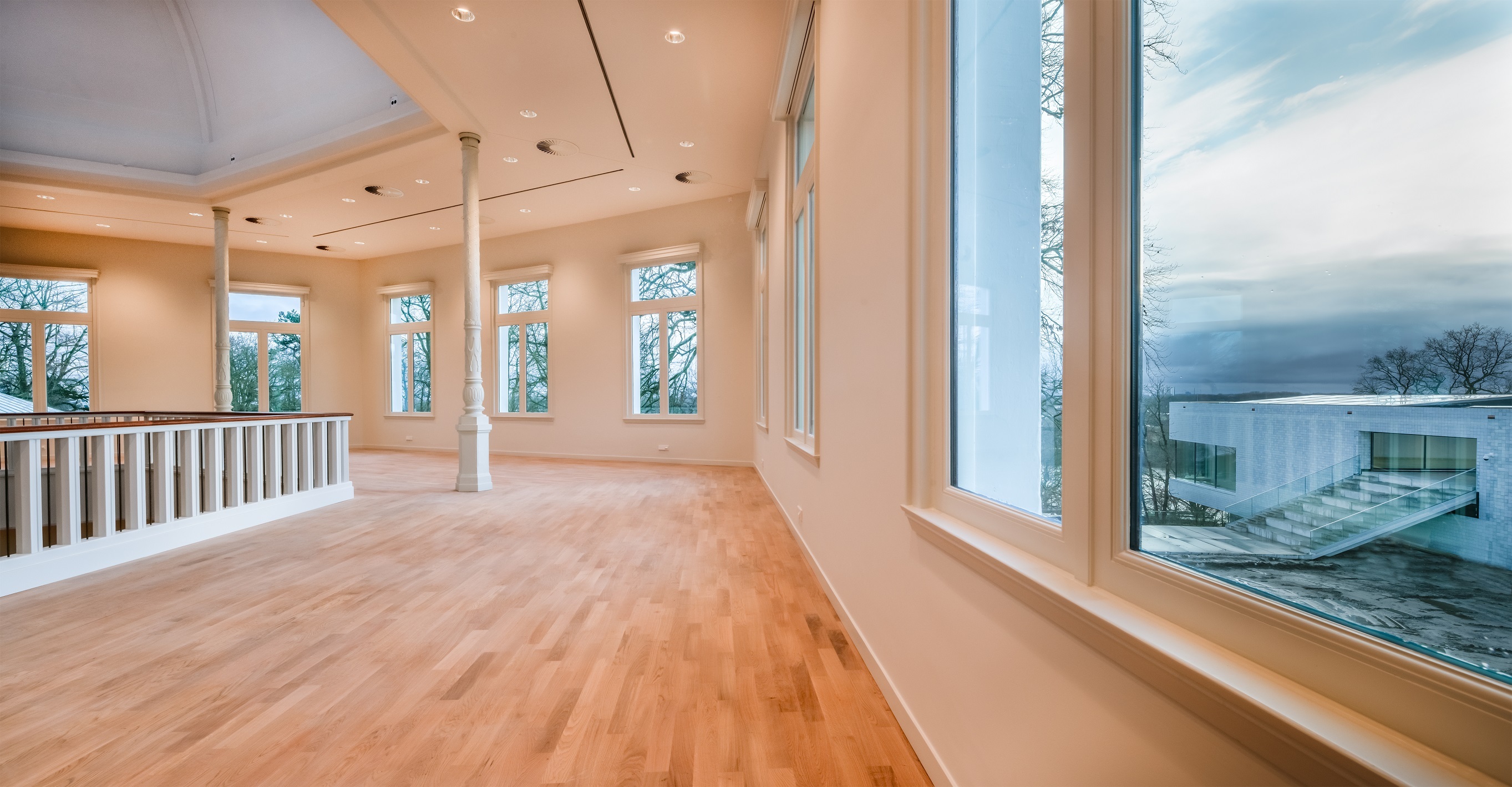 HISTORIC DOME
The monumental dome that was built in 1873 has been restored and now serves as the central meeting place of the museum and houses the museum shop and café. The dome also gives access to the completely renovated sculpture garden. This green outdoor space has been designed by landscape architects Karres en Brands and can also be visited without a museum ticket. The new wing is connected to the sculpture garden by a wide staircase. The staircase will soon also serve as a stage for various programming.
THE COLLECTION
After reopening, Museum Arnhem will house its own collection and the archeology collection of the Municipality of Arnhem in a new depot. The high-quality collection of Museum Arnhem contains realistic art from the 20th century, contemporary art and jewelry and consists of more than 25,000 objects. Well-known names are Carel Willink, Pyke Koch, Jan Mankes, Klaas Gubbels and Fiona Tan. Young artists such as Esiri Erheriene-Essi, Iris Kensmil and Zanele Muholi are also represented.