BENTHEM CROUWEL ARCHITECTS PROUDLY PRESENTS: MUSEUM ARNHEM
May 12, 2022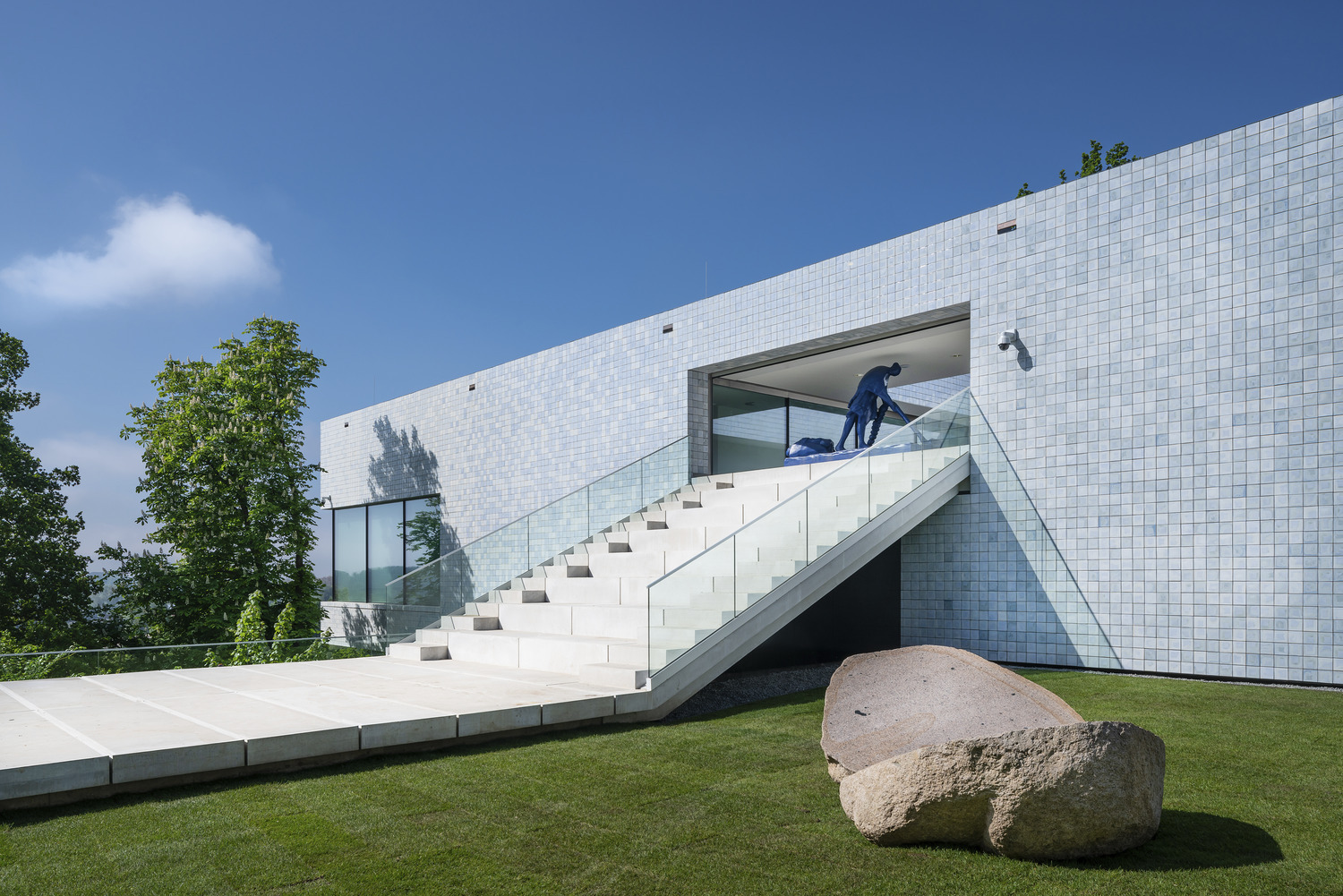 From 13 May 2022, the spectacularly renovated building of Museum Arnhem at the familiar prominent location on the moraine is open to the public. We designed the unique new extension and restored the original building including the characteristic historic dome. Special feature is the new wing, which protrudes 15 meters over the moraine, making visitors feel like they are hovering above the trees. The museum opens with three exhibitions: From Left to Right, Consume by, and Open.
SPECTACULAR
The building was transformed into a visible, well-organized and accessible new museum that connects the city with nature and with art. In addition to the special floating wing that is balancing far above the moraine and a wide public staircase that connects it with the renewed sculpture garden, another eye-catcher is the façade. The new wing is tiled with 82,000 unique, hand-crafted tiles. The special colour gradient of the tiles on the façade – from earthy tones on the streetside to icy blue on the side facing the river – symbolises the museum's location on the moraine created by a glacier. Through the combination of the natural colours and shape the building blends in with the surroundings.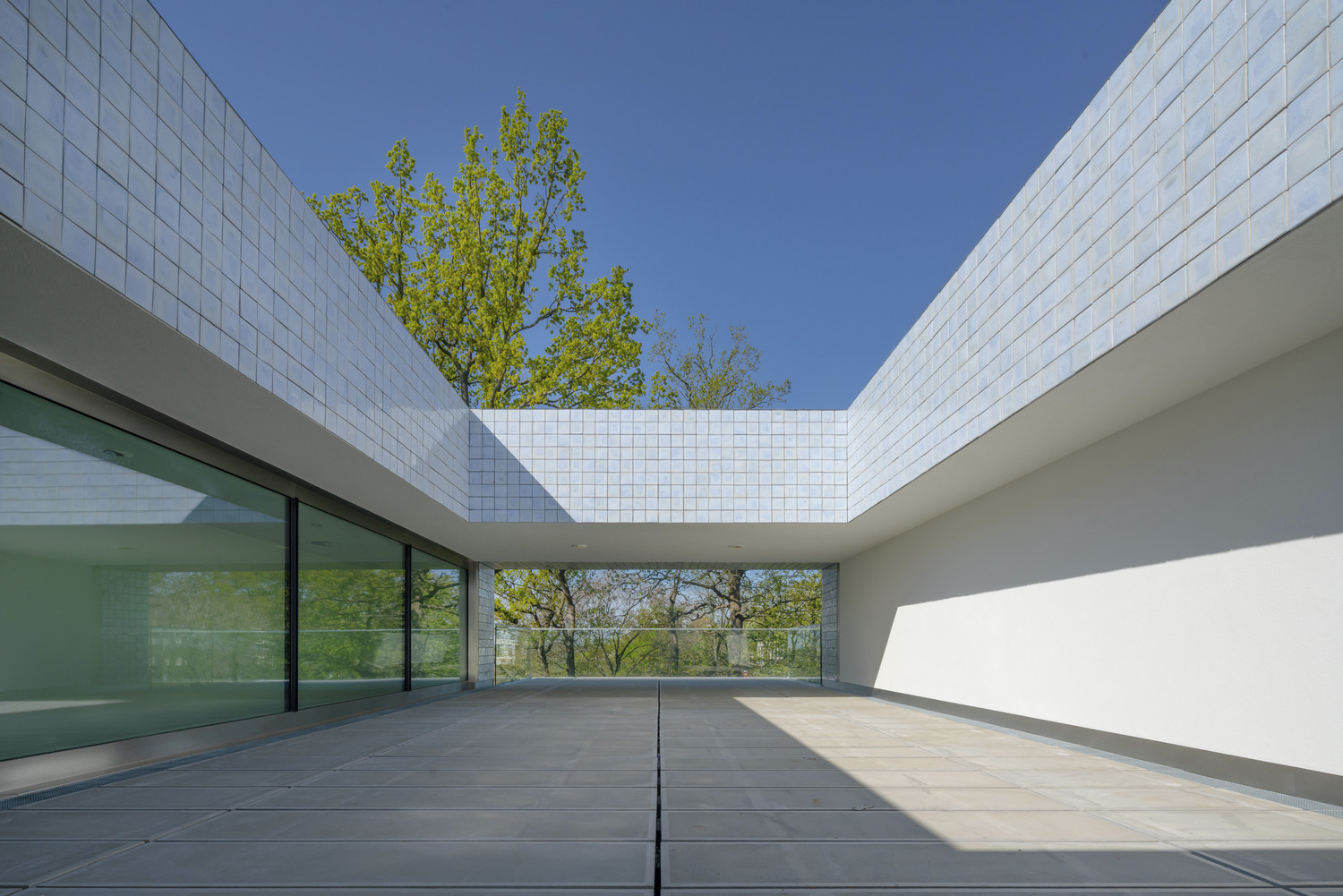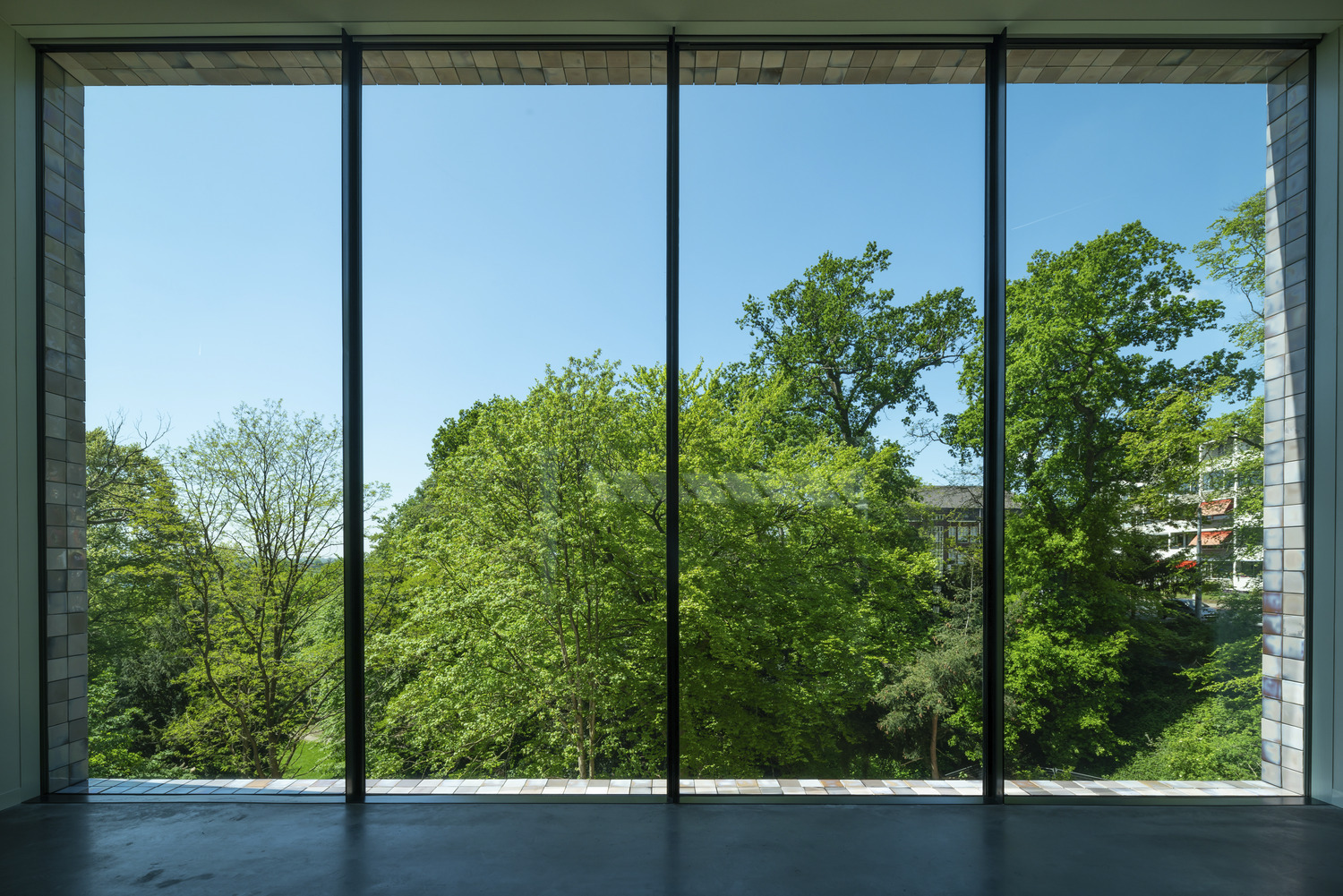 CONNECTING
The transformation of the museum started in 2017. The spacious new building has five new exhibition halls and two public spaces, which are interconnected, with a natural routing. The monumental dome that was built in 1873 has been restored and now serves as the central meeting place of the museum and houses the museum shop and café. The dome also gives access to the completely renovated sculpture garden. This green outdoor space has been designed by landscape architects Karres en Brands and can also be visited without a museum ticket. The new wing is connected to the sculpture garden by a wide staircase. The staircase will soon also serve as a stage for various programming.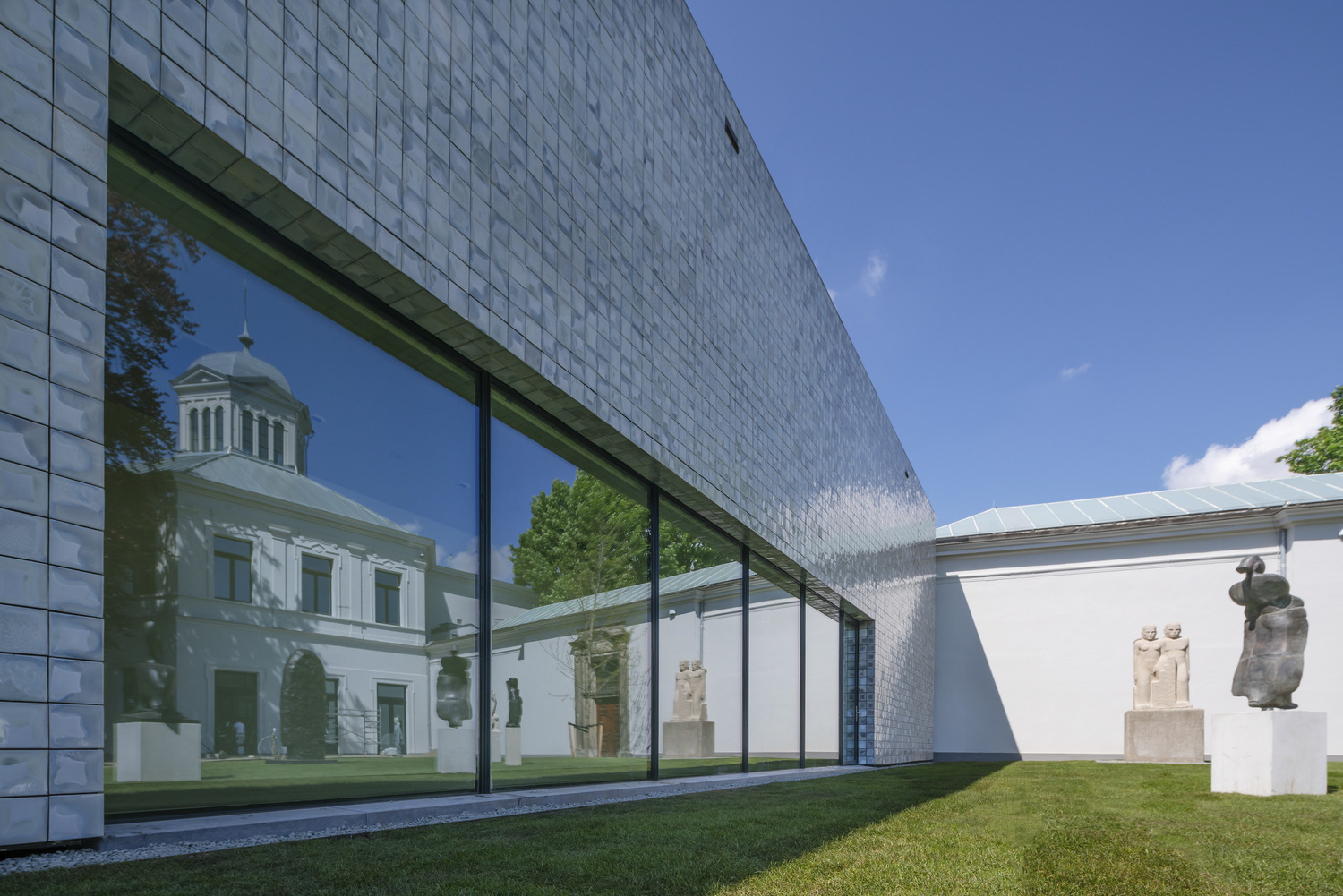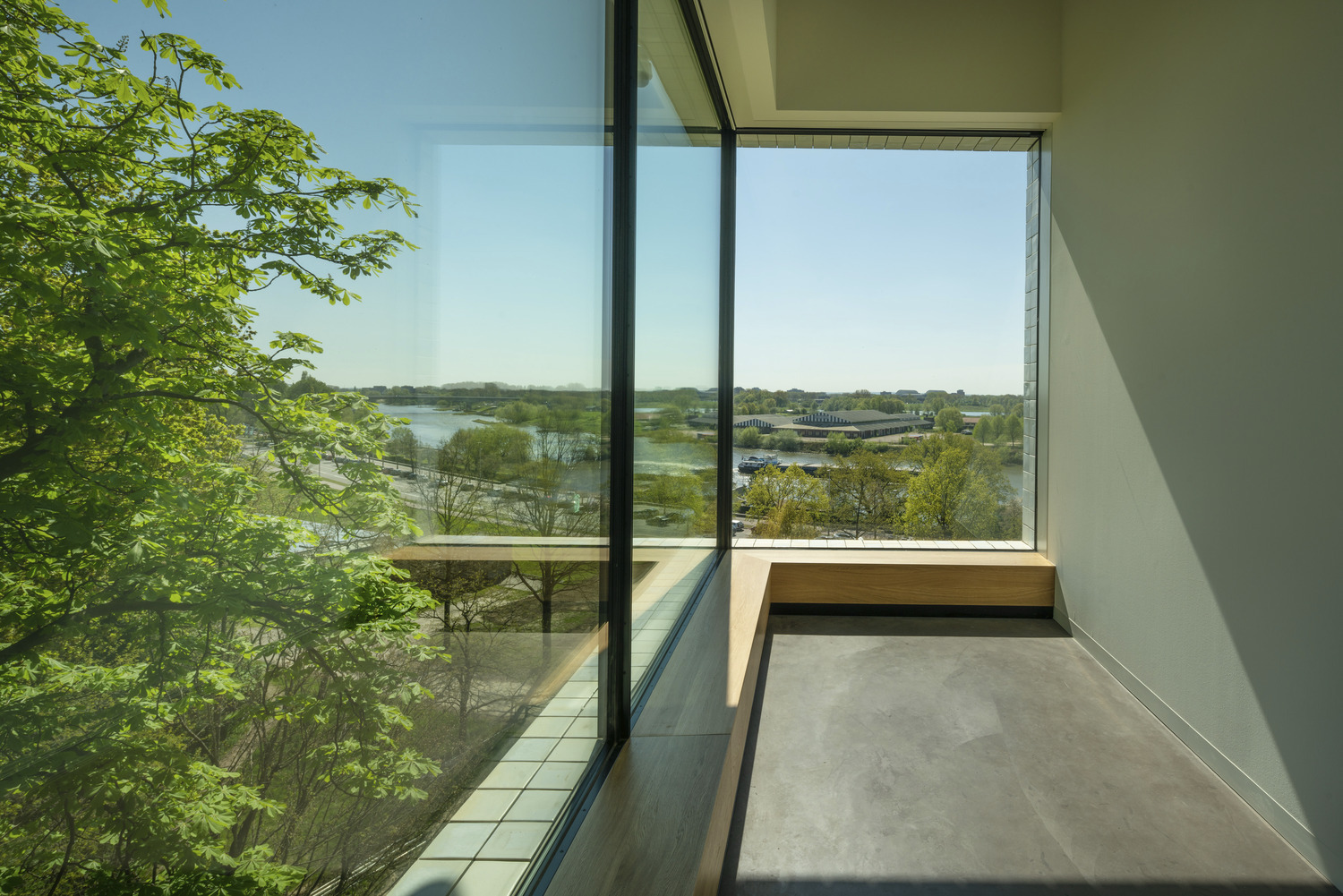 ENGAGING WITH THE LANDSCAPE
The old and the new are connected in a surprising way in the renewed building and the landscape plays a major role in the experience of the museum. The building and the location, centrally located in the city but still surrounded by greenery, provide beautiful panoramic views over river Rhine. The new exhibition spaces support the collection and the changing exhibitions. These quiet rooms with uninterrupted walls are interspersed with spaces that are open and offer a free view of the landscape and the city through large, continuous windows, making optimal use of and emphasize the unique location of the museum. This rhythm of introvert and extrovert, the experience of man-made art and the different landscape types makes a visit to the new Museum Arnhem a stimulating and varied experience.

READ THE PRESS RELEASE