Construction Ligne 18, Paris, has started
June 05, 2023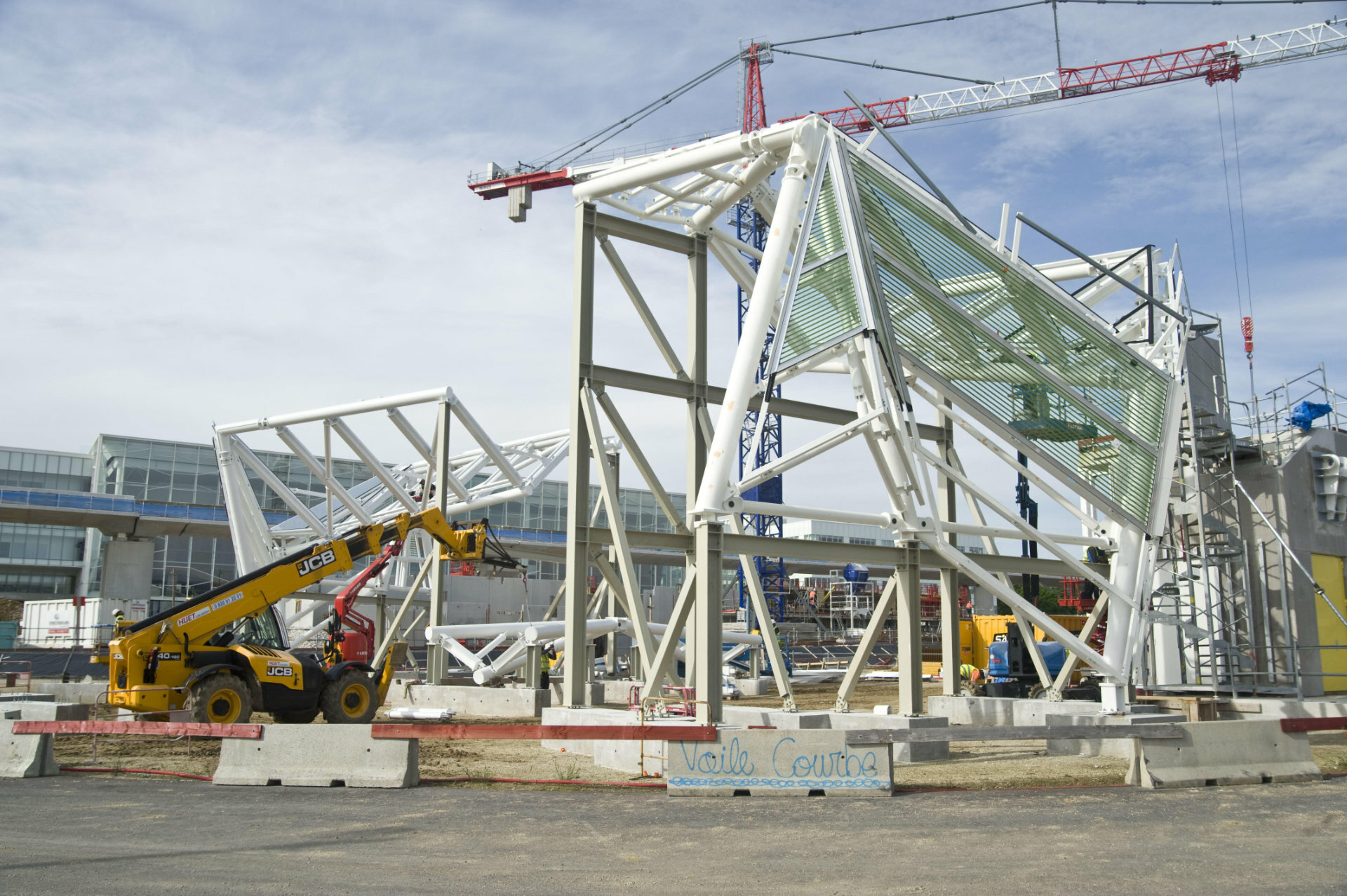 Construction for the stations of Ligne 18, a completely new metro line in Paris, is off to a good start. Progress is being made building the 3 stations which will connect the line for the Grand Paris Express running from Orly Ariport to Versailles.

This 35 km long line will have 22 km tracks underground and 12,5 km above-ground and includes 10 metro stations. Benthem Crouwel Architects designed 3 of these stations:
Gare de Palaiseau,
Gare de Orsay-Gif and
Gare de CEA – Saint-Aubin, in a recognizable concept.

Each station has its own unique characteristics matching the context and location, all have an eye-catching roof construction folding over the viaduct like an envelope. Slowly the contours of the structures are coming to life, showing the identity of the individual stations with their vivid colors. Construction is planned to be completed by 2026.