House, Amersfoort
June 30, 2022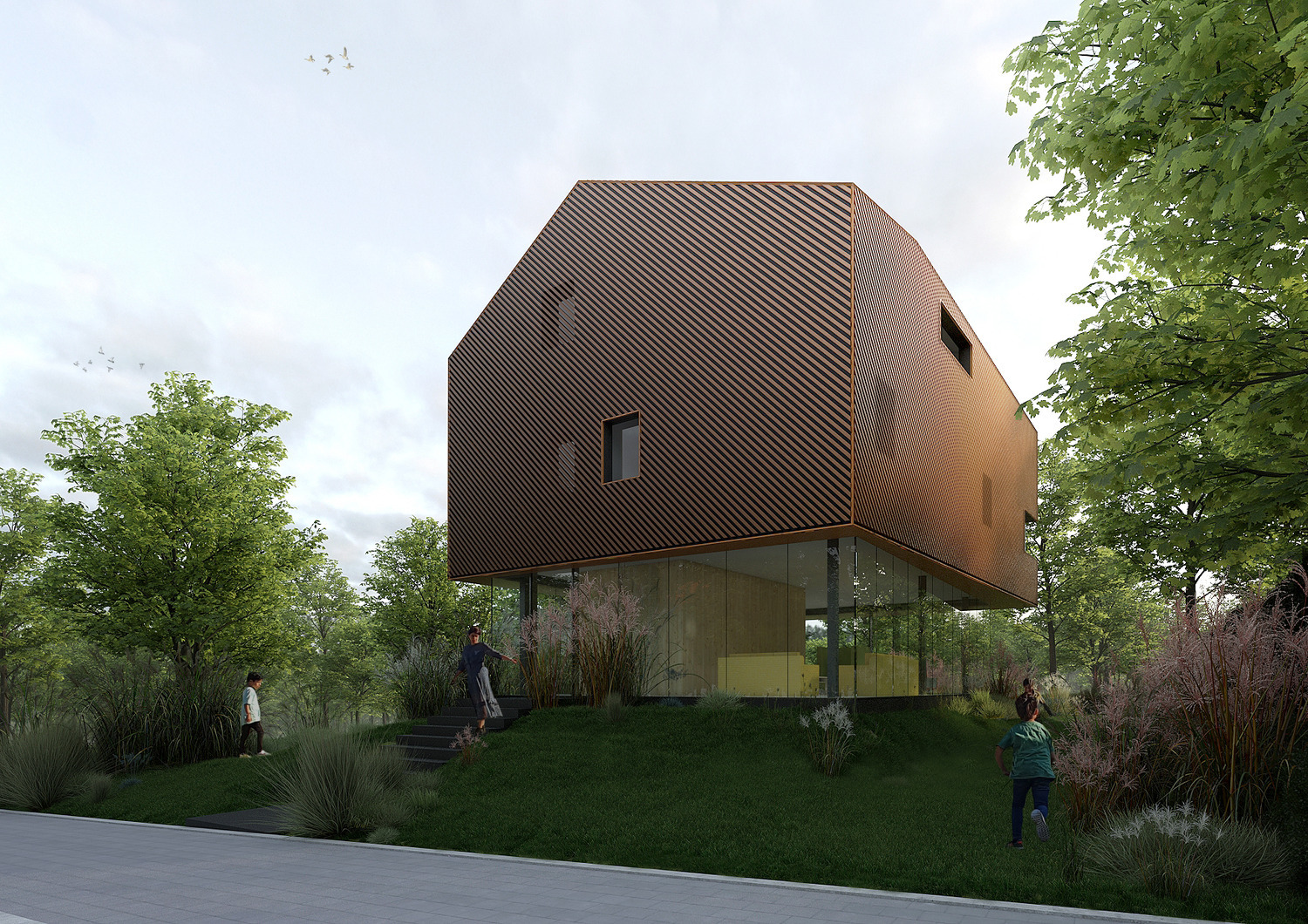 Floating above the garden
At the highest point of the city of Amersfoort in the rolling green district Lichtenberg, a house designed by Benthem Crouwel Architects is being developed. Landscape and security are central to the design. An open plinth creates an optimal connection with the garden and the surrounding area. To contrast the openness of the plinth, a closed floating volume sits above, which houses the sleeping quarters and workspace. The 'floating house' was designed for a family that desired plenty of space but wanted a modest home.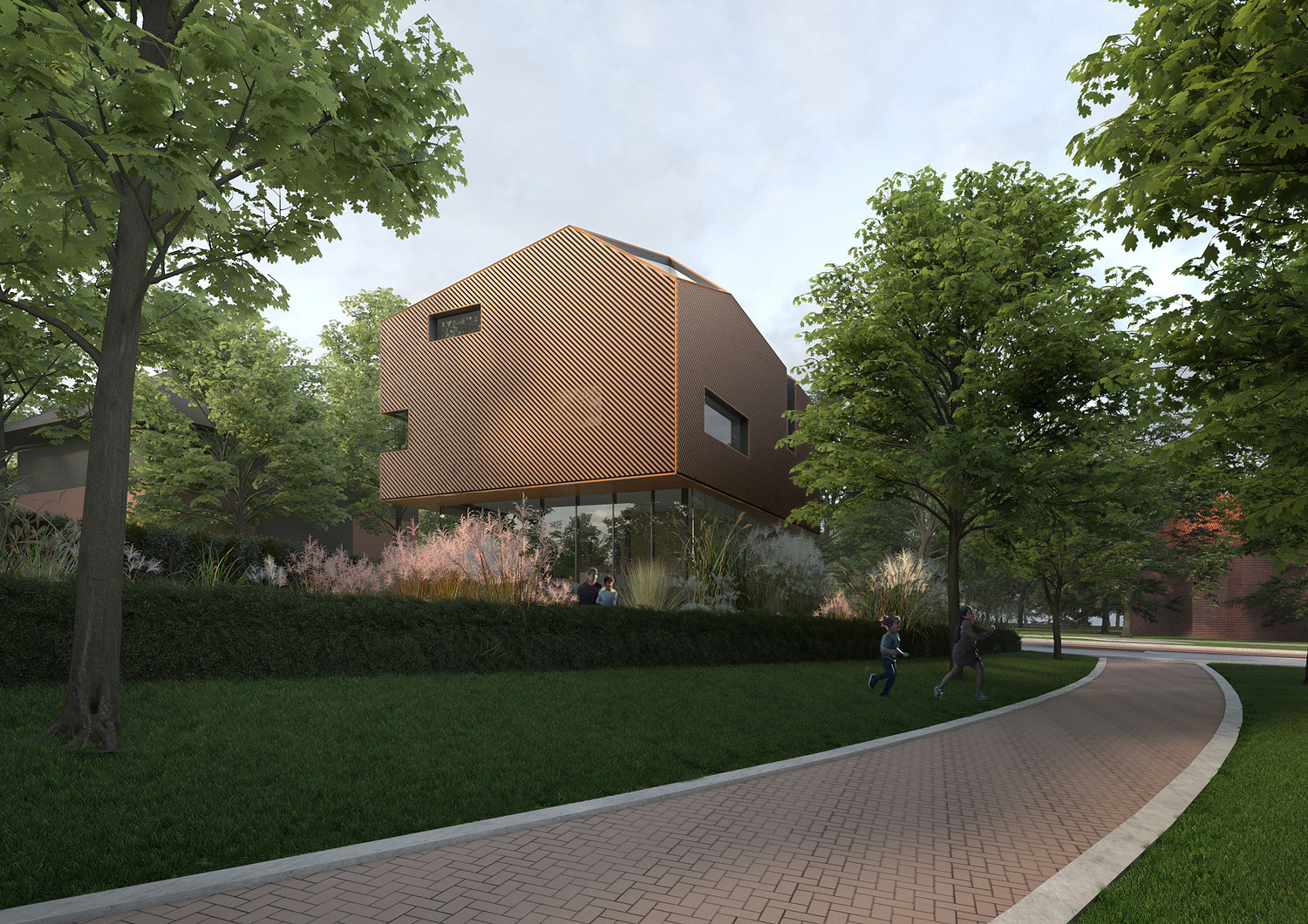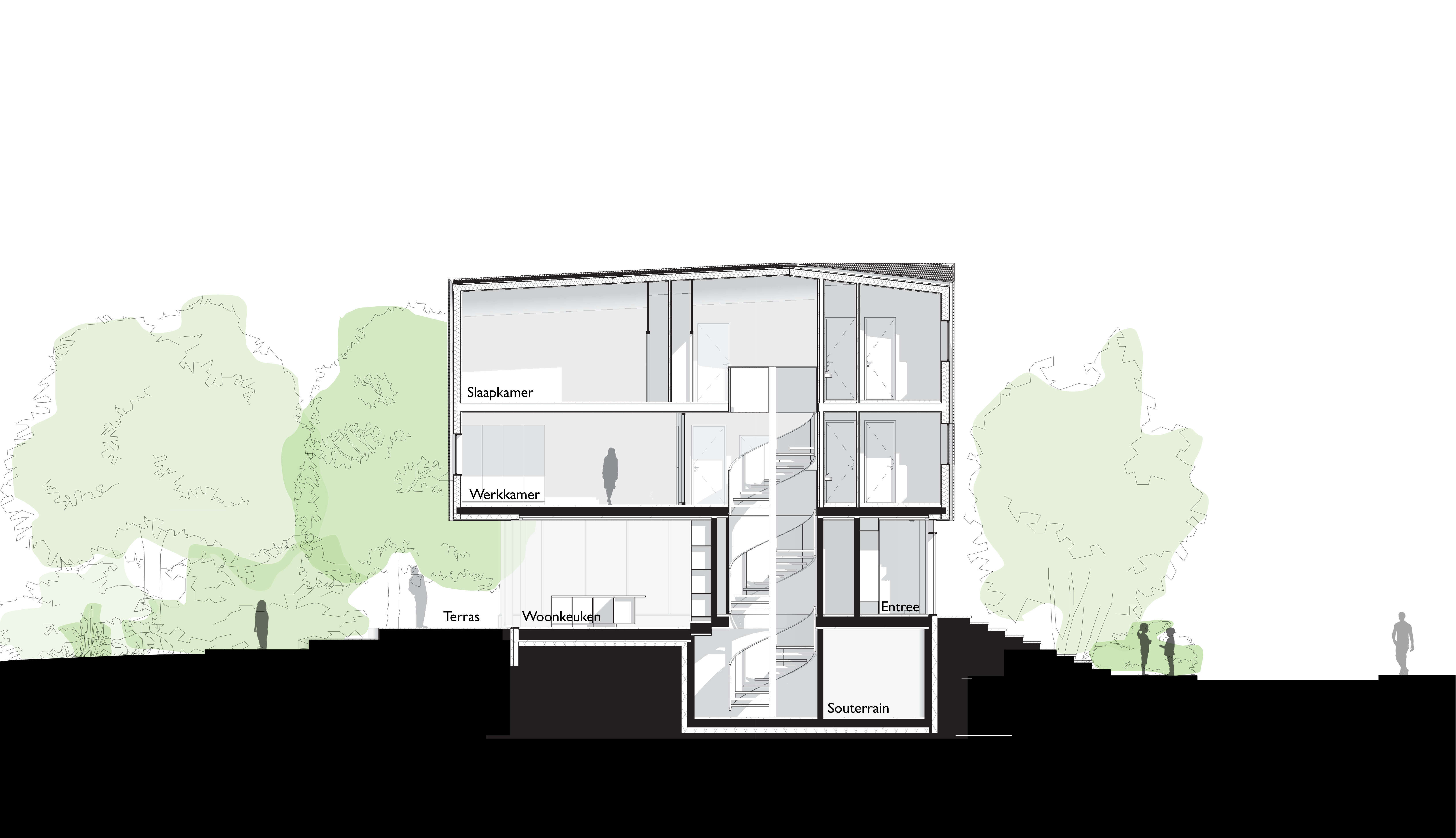 Architect and Partner Saartje van der Made: "It is always an honor to be able to design a home and realize someone's personal dreams. This assignment had a unique starting point: the house is in a beautiful place, in a green environment, and is at the highest point with a great view over the city. We have taken these qualities as the basis for the concept; a floating house in the greenery. All wishes have been taken into account in the design: the house is modest and yet spacious, innovative and functional, quirky and yet fits well into the environment. The challenge in an urban area like this, was to achieve a strong relationship with nature. By designing the ground floor completely transparent, the living spaces flow into the surrounding garden and the two closed floors above it seem to float."
The construction of the floating house has started and the house is expected to be completed at the beginning of 2023.