Museum Arnhem gets a cliff hanger
December 01, 2020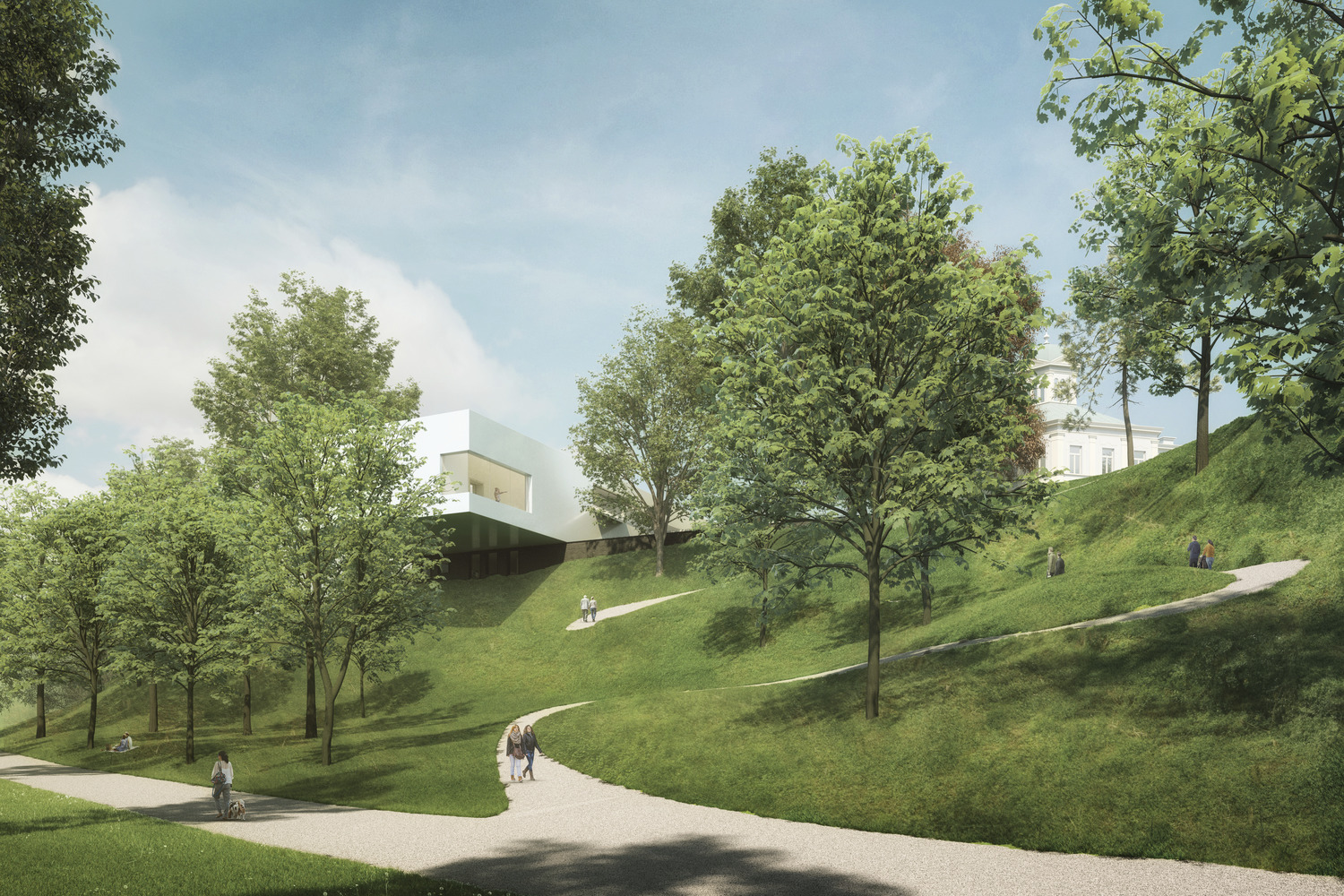 Slid over the moraine
In recent months, a lot of work has been done on the renovation of Museum Arnhem. On Friday 4 December, the renovation / expansion of Museum Arnhem will reach an exciting and unique moment: the new wing of the museum will be slid over the lateral moraine via a sliding track, a building technique used in bridge construction. A substantial overhang of more than 8 meters will float above the slope at the end of the day. Exciting, since this technique has never been used in the construction of a building before. The new wing will soon be hanging exactly above the spot where the Rhine and the hills of the Veluwe meet. A real cliffhanger!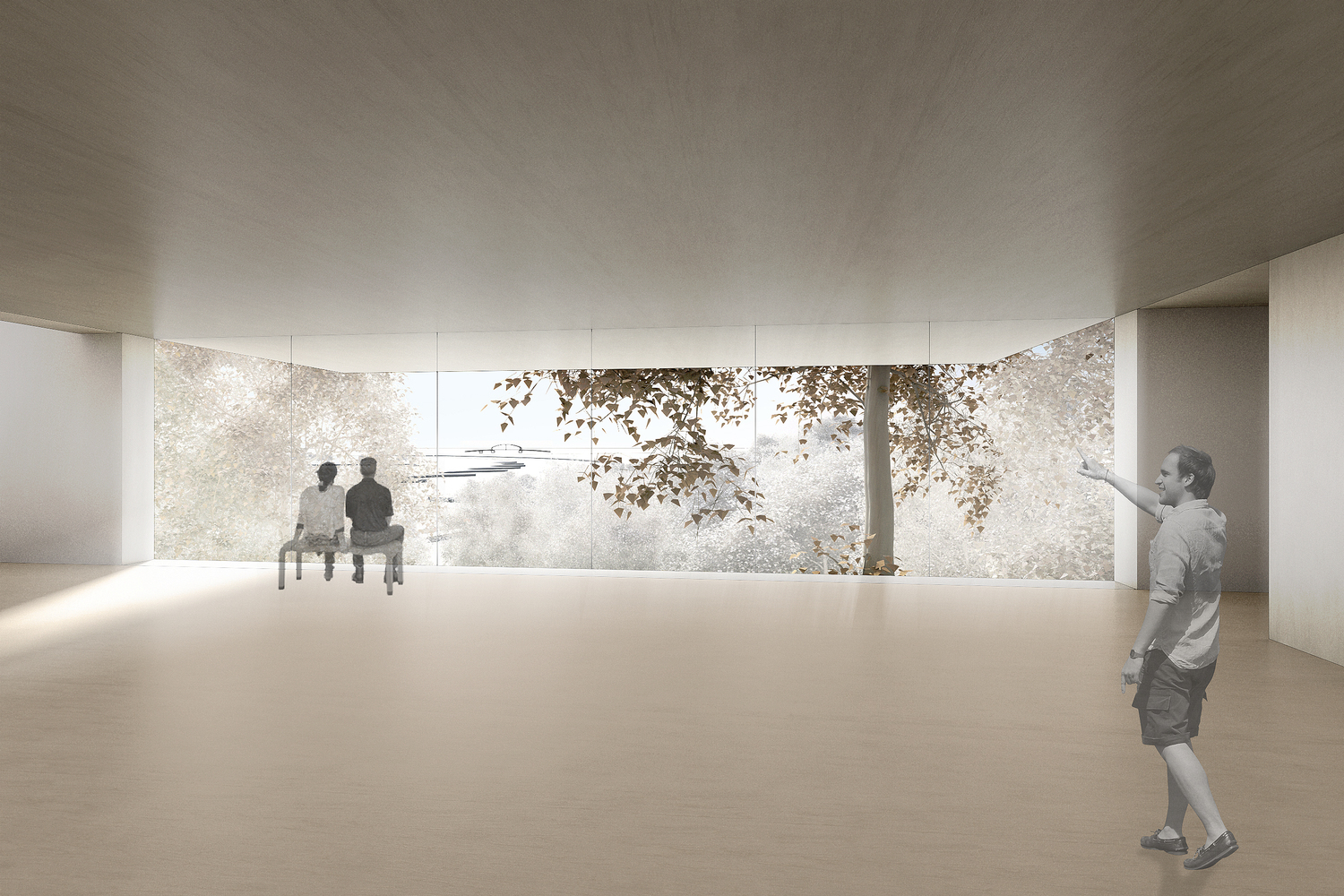 Because of the enormous overhang of eventually 15 meters, the museum hall in the new wing will soon float over the landscape, creating a spectacular view over the Rhine and the city.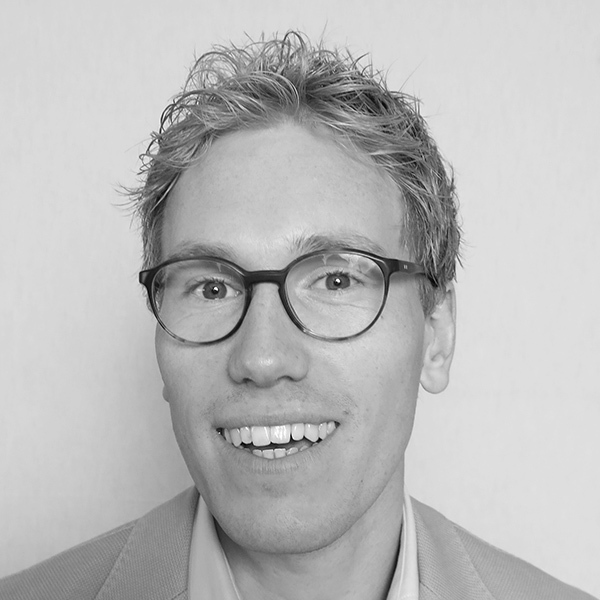 A LOOK BEHIND THE SCENES
This special moment will be live broadcasted via www.rotsbouwtmuseumarnhem.nl. In this broadcast, Museum Arnhem, the municipality and contractor Rots Bouw tell about the progress of the work on the Utrechtseweg. Joost Vos explains his vision of this special new building and everyone gets an exclusive look behind the scenes.
The Arnhem News Museum starts on December 4 at 8.30 am. In the broadcast at 11.30 am; Partner and leading architect of the project Joost Vos will elaborate on the design in a short interview and architect Maurice Korenblik will join the table as a guest. The last broadcast is at 2.30 pm. The broadcasts can also be viewed via the website. The developments can be followed until approximately 3 p.m.
A UNIQUE TECHNIQUE ON A STEEP SLOPE
An enormous scaffolding construction would have been needed to build the fifteen meter cantilever. But the resulting pressure could have affected the stability of the moraine, so it was decided to extend the new building via a sliding rack. The sliding operation takes place under the supervision of specialist CT De Boer and promises to be the spectacle of the project. When the superstructure protrudes 11.4 meters, the first part of the route is over. Rots Bouw then builds the second part of the superstructure, as a kind of counterweight. After that, the new building will be pushed another 4.8 meters. This is expected to happen before Christmas.
You can find films, photos and background information via rotsbouwtmuseumarnhem.nl or have a look at museumarnhem.nl