NEW SECURITY FILTER DEPARTURE HALL 1
July 09, 2021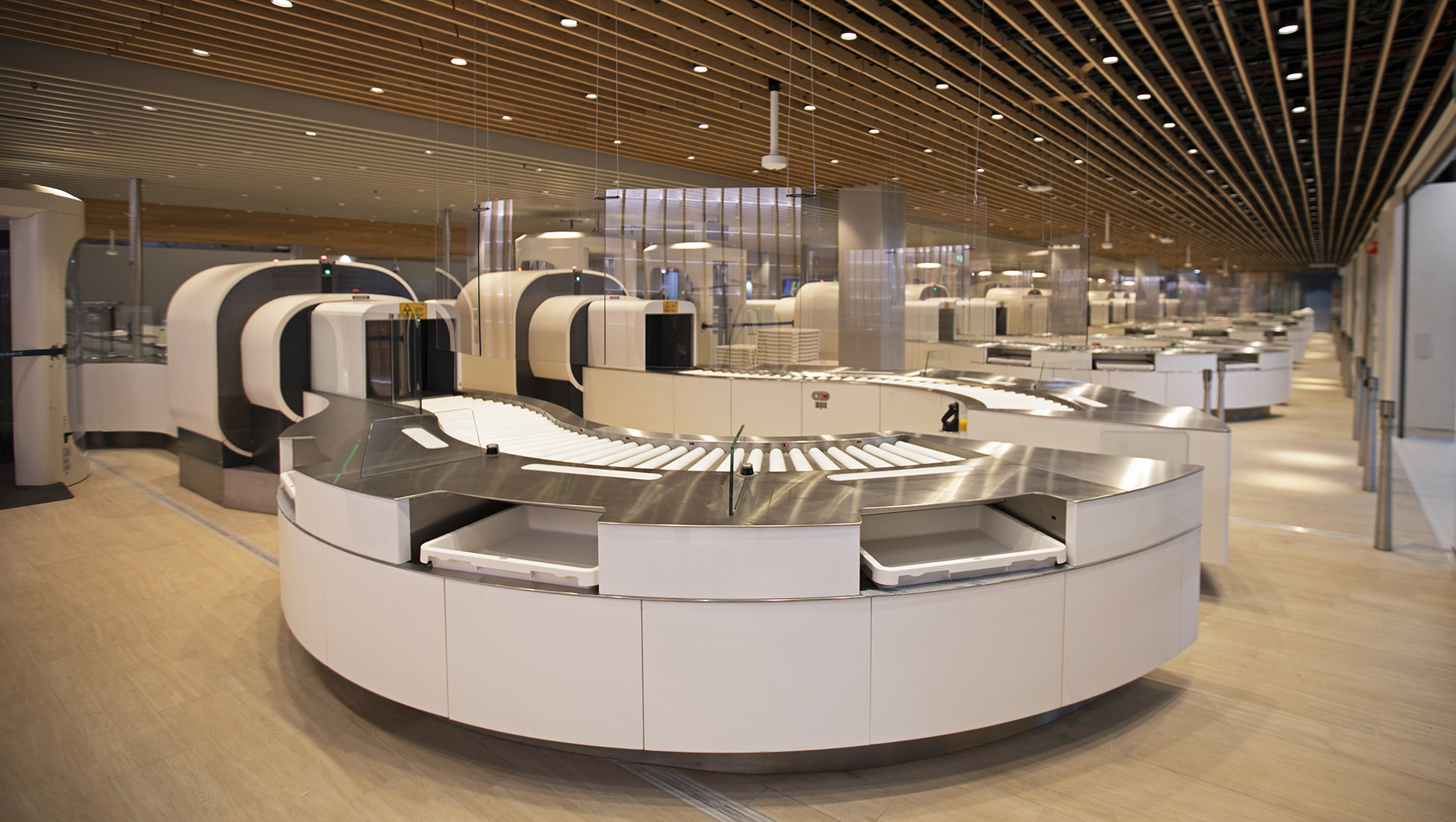 After the first 10 out of 21 new security lanes in Departure 1 have been installed and put into use last December, the final 11 new security lanes are opening just in time for the summer travelers, forming one of the largest security filter in the world. By connecting the security filters of terminals 1 and 2 the capacity is extended to a total of 35 lanes. The new mezzanine has been completed, so everyone can enjoy an upgraded and pleasant travelling journey where passenger comfort and safety are the main priorities.
Check-in desks with state-of-the-art security lanes
With clever modifications, the available space has been doubled and we can ensure that passengers can pass through security more smoothly.
To make it possible, the security filter had to go one floor up to create more space for the passenger process. The new 4 meters extension of Departures I connects seamlessly with the mezzanine floor of KLM terminal 2, built six years ago. With the surface area of two football fields, they form the largest security filter in the world.
The security lanes in the new departure filter have been fitted with latest technology CT scans. This offers multiple advantages, so passengers can now run through security easily, and security staff can work more efficiently.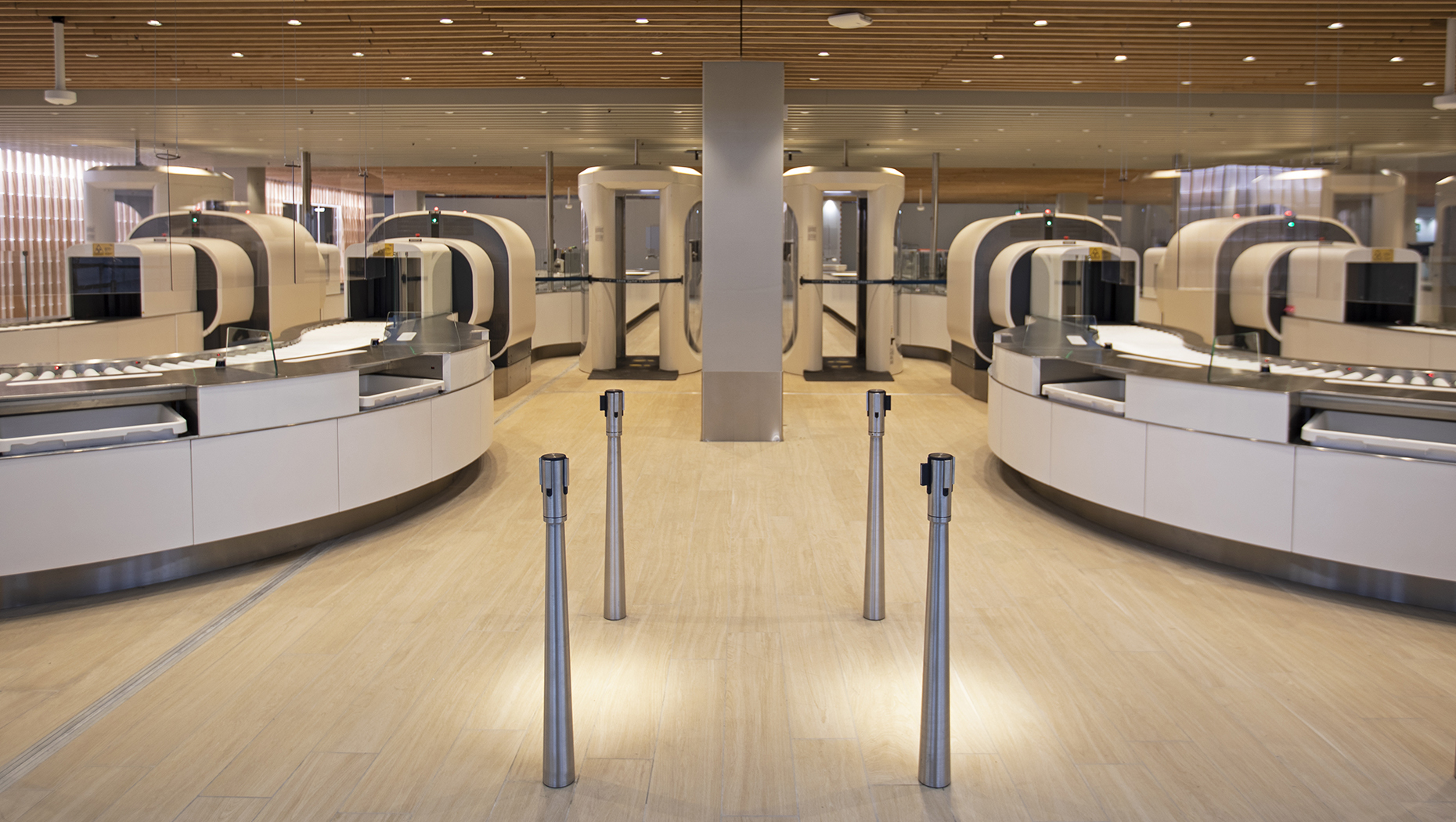 Short routes, more space
At the same time, this extension created more space to build a direct connection to the mezzanine floor above the check-in counters. Passengers travelling via Departures 1 and 2 who do not have check-in luggage with them will be able to access the mezzanine directly from the entrance using a new staircase, escalator or lift. They will no longer have to pass through the check-in area, making it less busy and crowded as a result. This creates a fast route for passengers travelling via these departure halls with hand baggage only.
During the redevelopment process, Schiphol also created a new walkway to the Panorama Terrace with brand new stairs, escalators and a lift. And the new stairway, escalator and lift at the rear of Departure Hall 1 intended for passengers who went through security and are heading towards Lounge 1 has been completed.
Departure Hall: the finishing touches
The redevelopment of departure Hall 1 is almost nearing completion, but we are not quite there yet. The finishing of the redevelopment of Departure Hall 1 will take place this summer, with final delivery planned in August.
The redevelopment of Departure Hall 1 at Schiphol creates a seamless passenger experience, allowing for a clear routing and enough space for everyone to be comfortable and safe.
Having worked with Schiphol for over 30 years, we know the ins and outs of the airport and together with NACO are continuously dedicated to improving its spatial qualities and the travelers' experience.