Official plaque for the BNA Best Building of the year revealed
September 17, 2020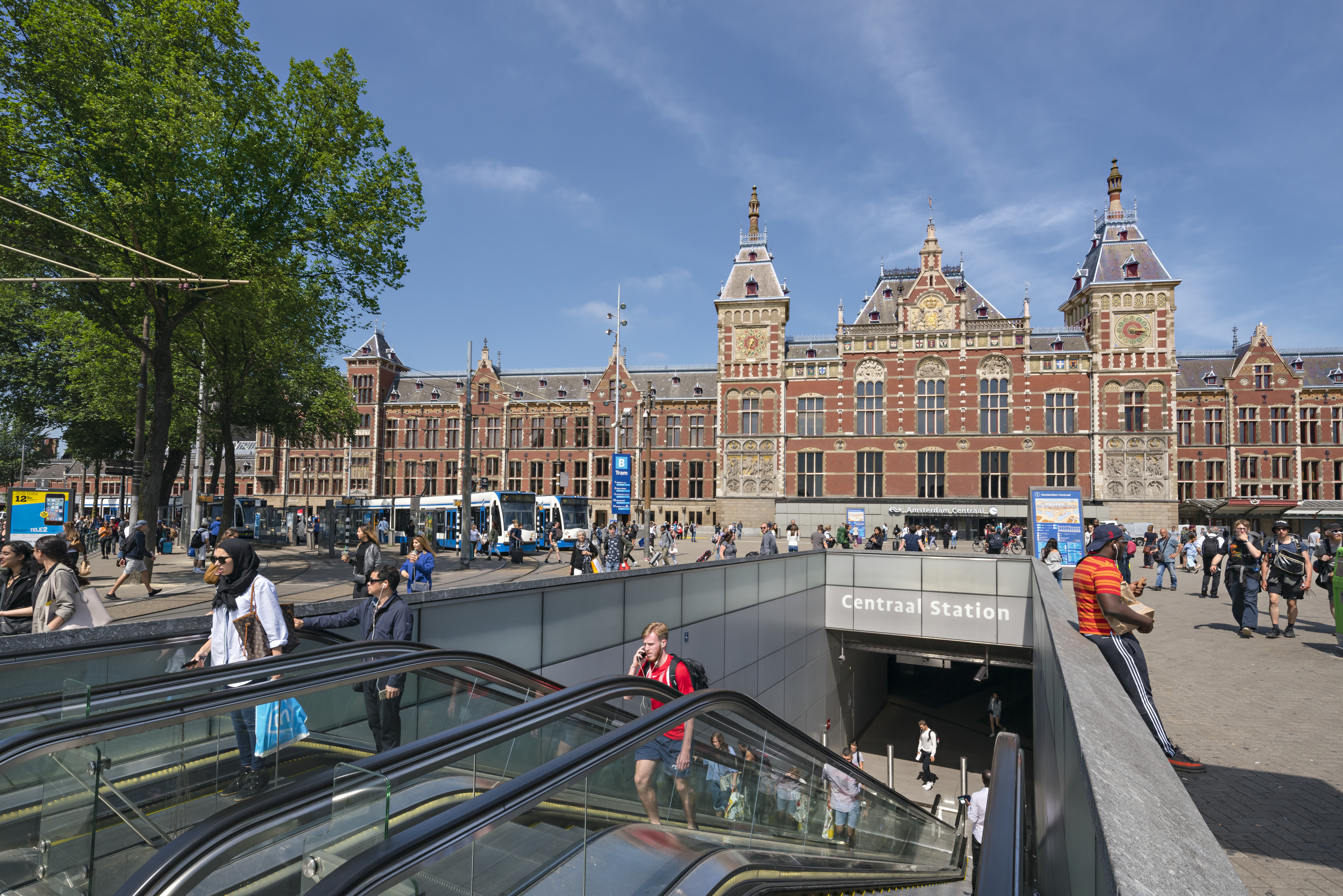 Celebrating the North/South metro line
In 2019, the seven metro stations Benthem Crouwel Architects designed for the North/South line won the BNA Best Building of the year award. The jury praised the 'incredibly clever' design and 'great attention to detail' of the stations that bring new connections and faster travel to the citizens of Amsterdam. The stations are more than just a place to catch the metro: they are extensions of the public space, an underground art route, and create an organic link between the worlds above and below street level.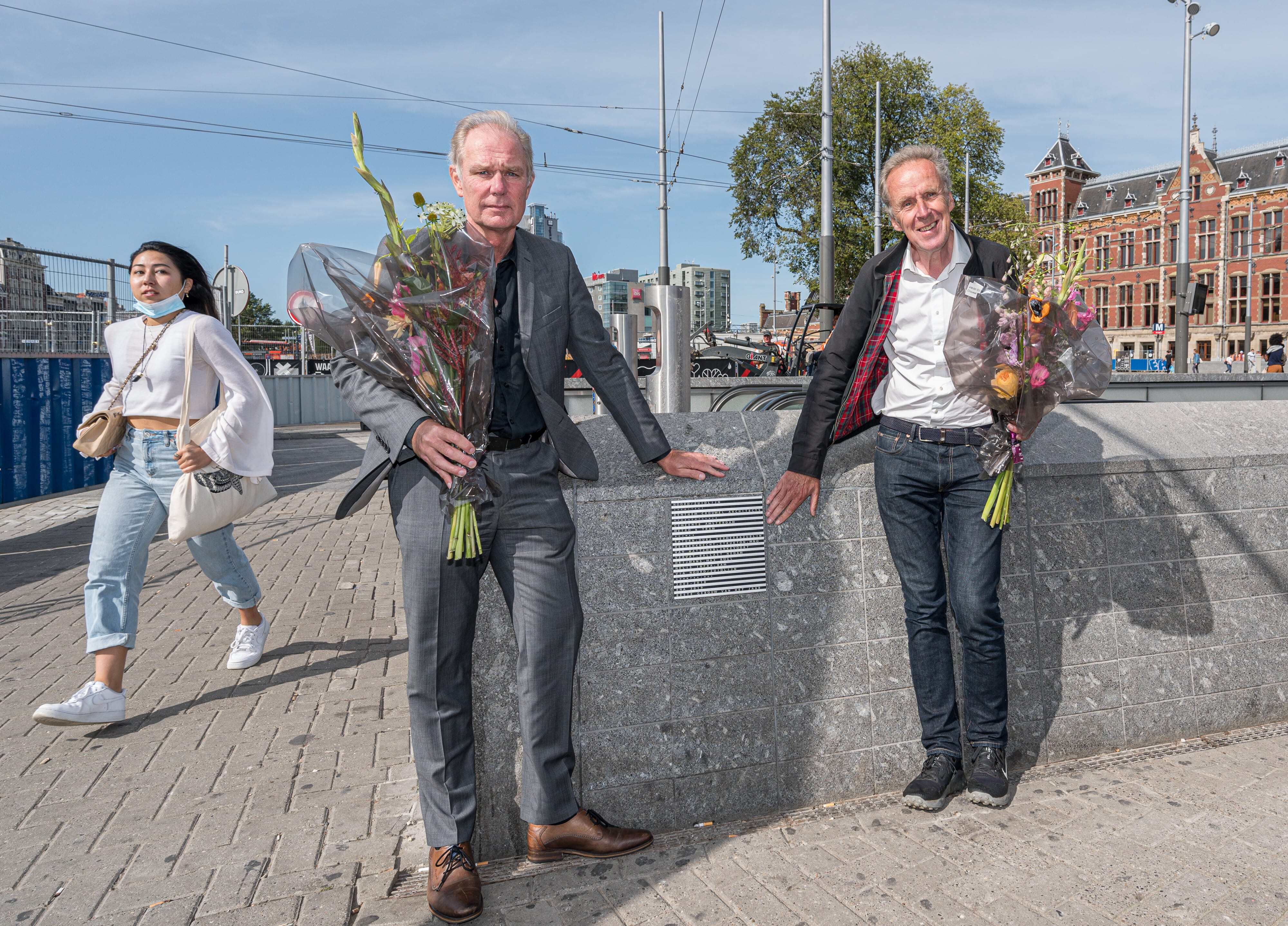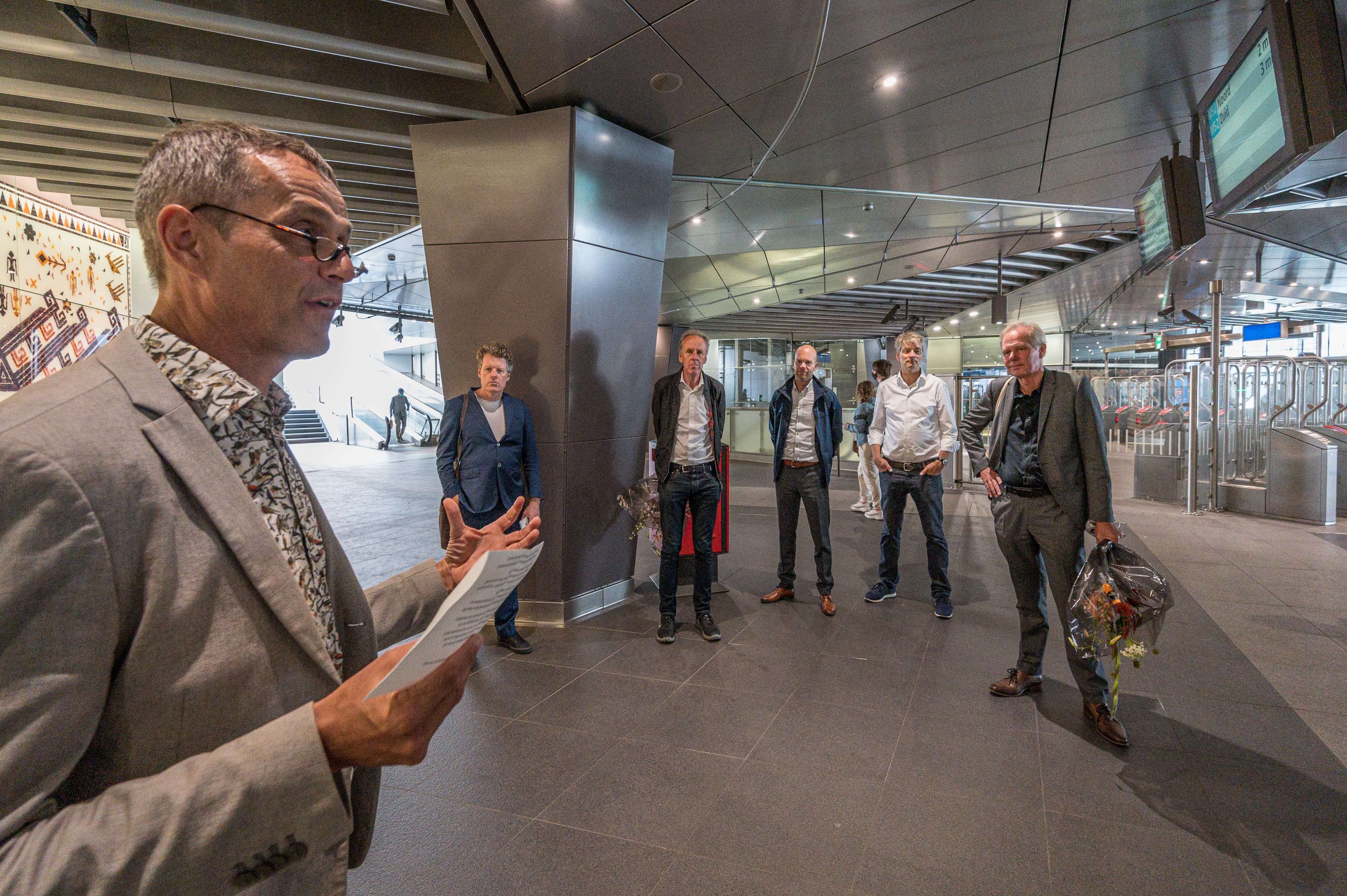 A plaque at the Damrak entrance
A plaque was designed to commemorate this prestigious award and honor all parties involved. The celebratory presentation of the plaque had to be postponed because of Covid-19, but today, in the presence of Hoite Detmar, director of Metro and Tram; Jan Benthem, founding partner at Benthem Crouwel Architects; and BNA director Fred Schoorl, the plaque was finally revealed.
The plaque can be found at the Damrak entrance to the North/South line station, a symbolic location that eventually will mark the beginning of the so-called 'Red Carpet' (Rode Loper), the red brick paved route that will connect Central Station to Ferdinand Bolstraat in de Pijp – a grand new entrance to the historic city.
Since their opening the North/South line stations have been embraced by the public. Thousands of Amsterdammers use the metro every day, proving that the line connects the city and unites its people even in these challenging times. We are now looking ahead towards an even better connected future, where a new metro station, Sixhaven, will be added to the North/South line.