The redevelopment of District West has begun
April 13, 2021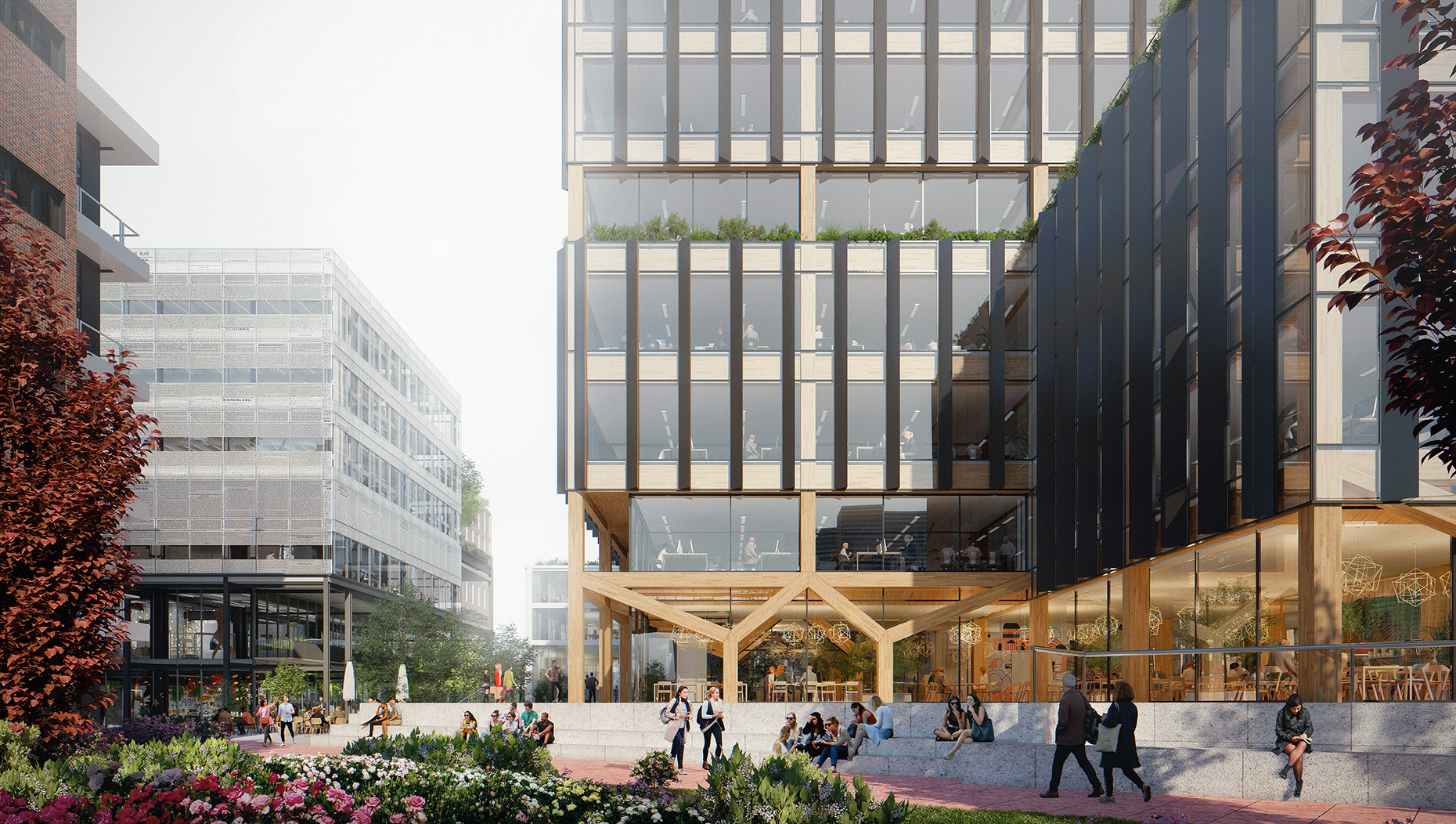 District West is alive
You feel the energy of its history and industrial activity. You smell the harbor: From ports, trade and transport to business and hospitality, you can see that this is a place where connections are made. In District West, ambition and creation come together to create all the qualities of a complete city: functionality & innovation, sustainability & health, coziness & style.
Here you can work, create and inspire in a charismatic and innovative environment. Developed with sustainable materials like mass timber, the new buildings in District West will be modular, smart and sustainable. Walking paths and meeting places will be surrounded by an oasis of peaceful green. District West sets the new standard in productivity through innovation and sustainability.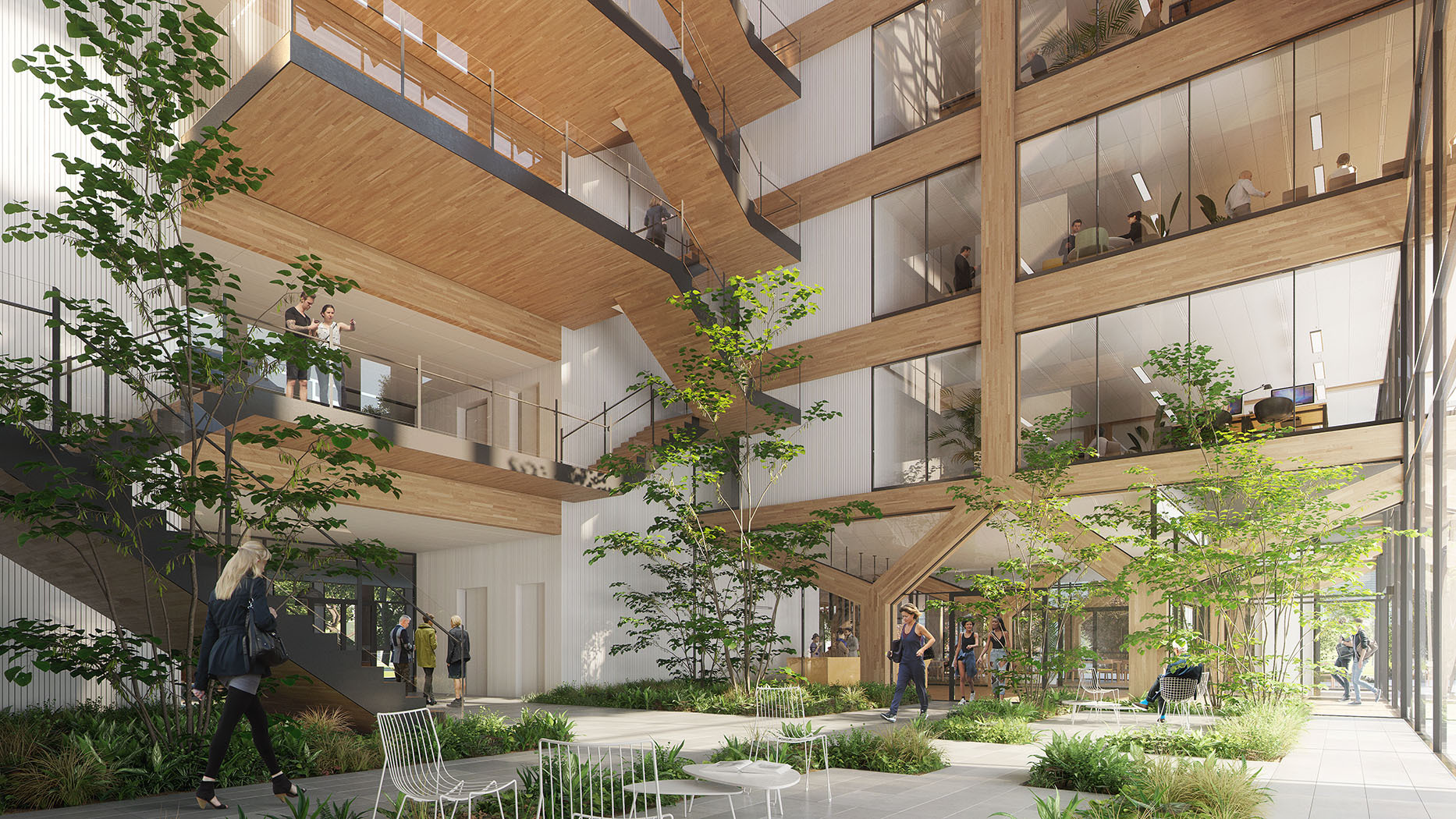 Vibrant, connected and truly sustainable - District West is a next level office development.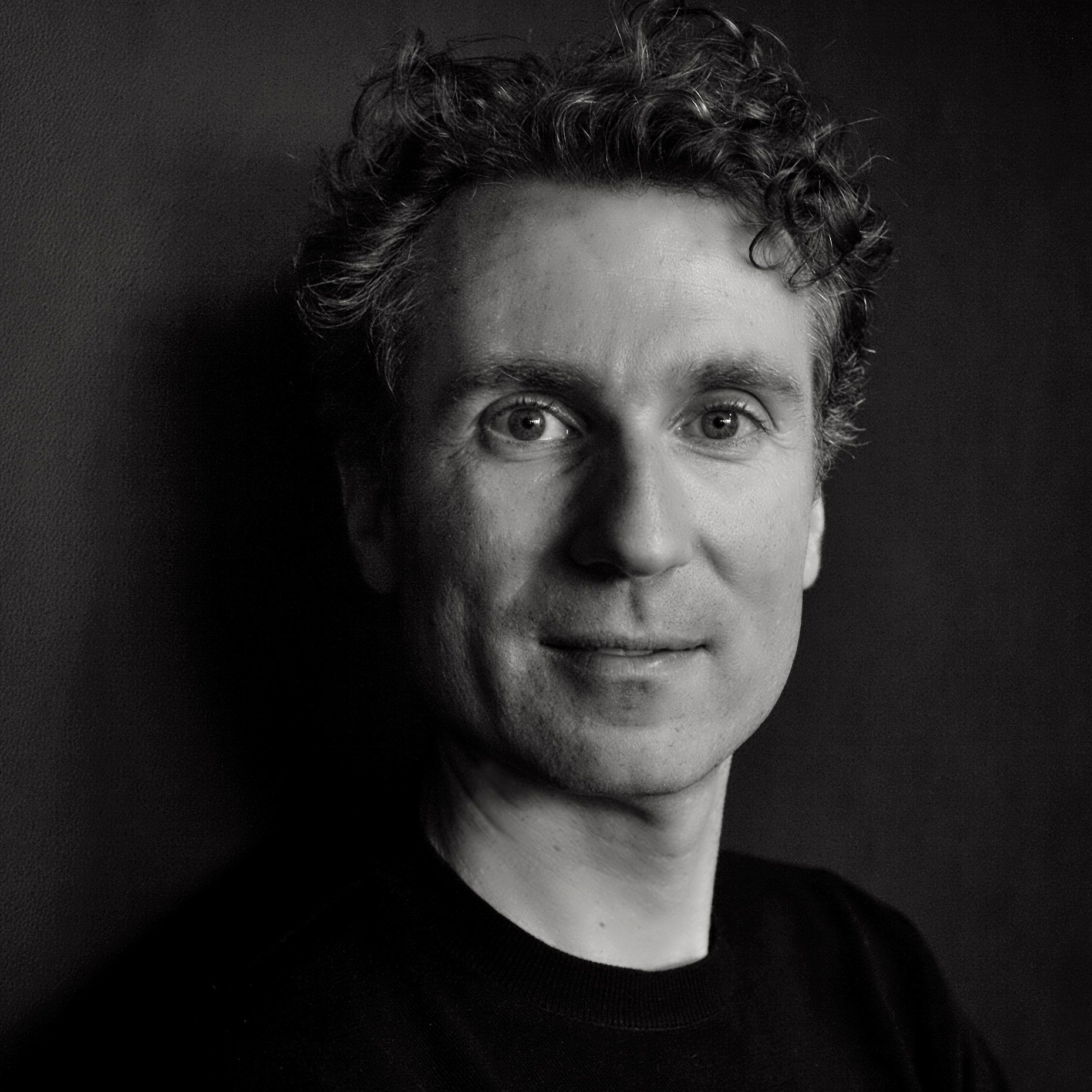 Formally and functionally diverse buildings
An unexplored area in Sloterdijk with a clearly palpable history of industrial activity, District West embodies the famous Amsterdam entrepreneurial spirit: It is tough, robust, sturdy, no nonsense and functional. Easily accessible by public transport, (in walking distance from Amsterdam Sloterdijk), car (via the A5 and A10) and bike from the city. District West will be developed as a mini city with formally and functionally diverse buildings. The mix of functions including green squares, streets, shelter and plenty of community activity is focused on combining work and relaxation. The outdoor space provides cohesion and liveliness and connects the wide variety of users of District West.