The Rokin Parking garage is now open!
May 19, 2020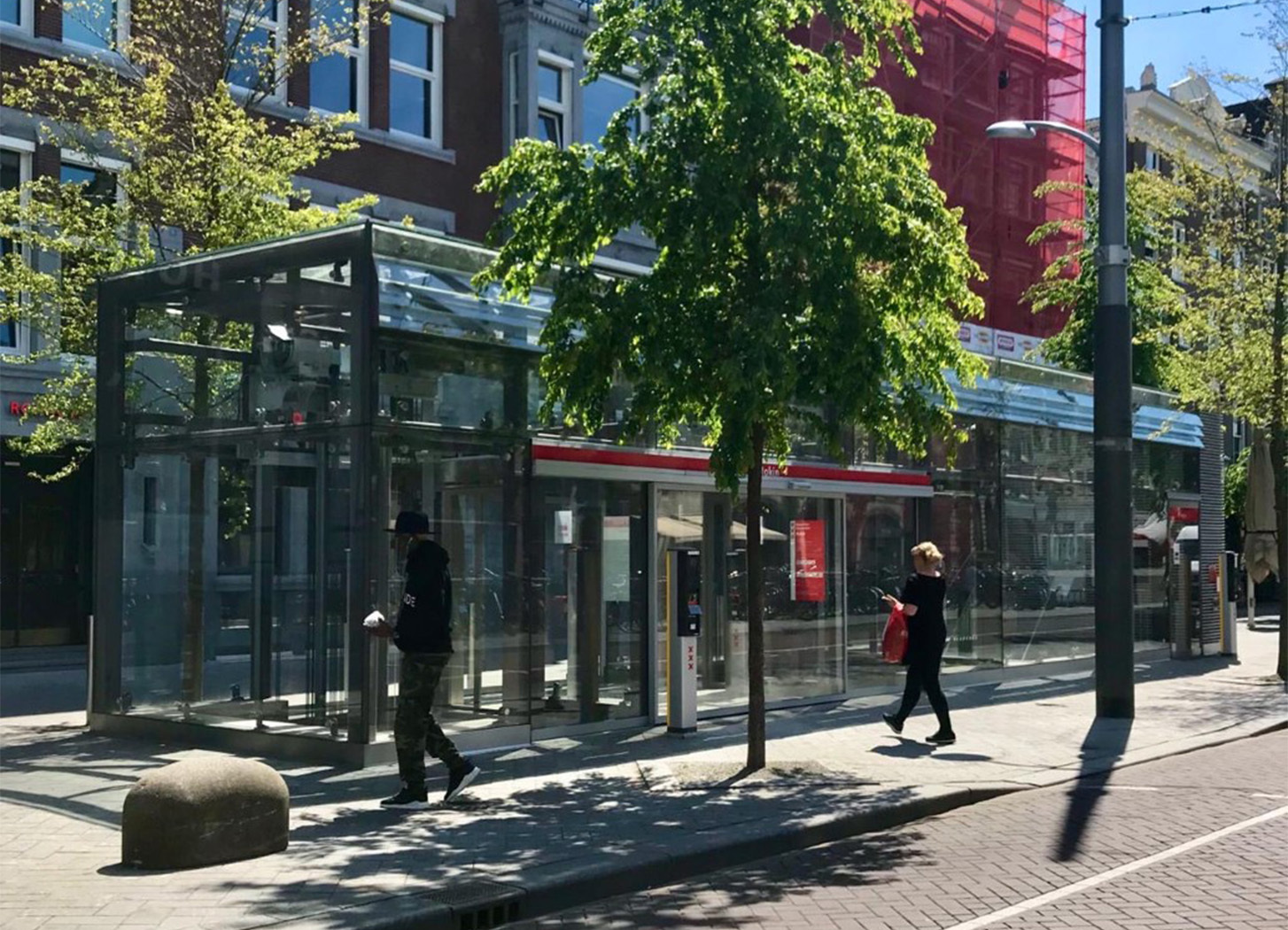 Underground parking to free up public space
It is located in the space above the metro station and provides almost 300 car parking spaces for residents and visitors. In summer 2020, an additional 260 bike parking spaces will be available. Integrating the parking with the underground structure used for the metro, allows to free up the valuable public space and create a pleasant environment for the pedestrians.

The pedestrian entrance at ground level has been designed with maximum transparency to maintain the view of the (monumental) buildings near the entrance to the Rokin. The low-iron, high-clarity glass prevents color distortion when looking through it. During the day, the large sliding doors for the elevator entrance will be kept open to increase transparency even more.