Delft Campus bat-like roof is coming to life
June 03, 2021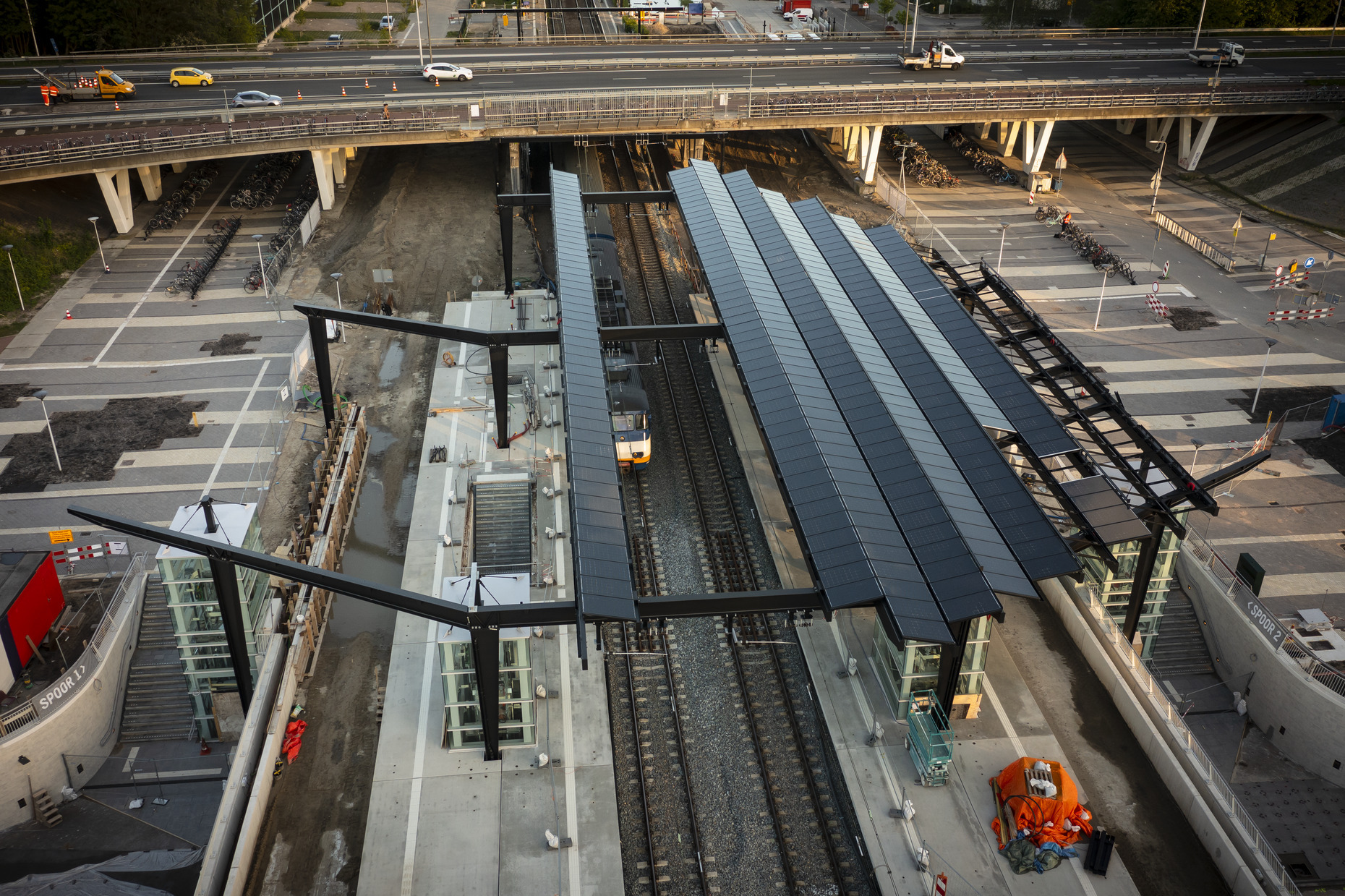 The solar panels forming the main canopy structure of the new Delft Campus station are being installed. The carefully designed placement of the panels is a key element of this first energy neutral station in the Netherlands. It is planned to be completed this year.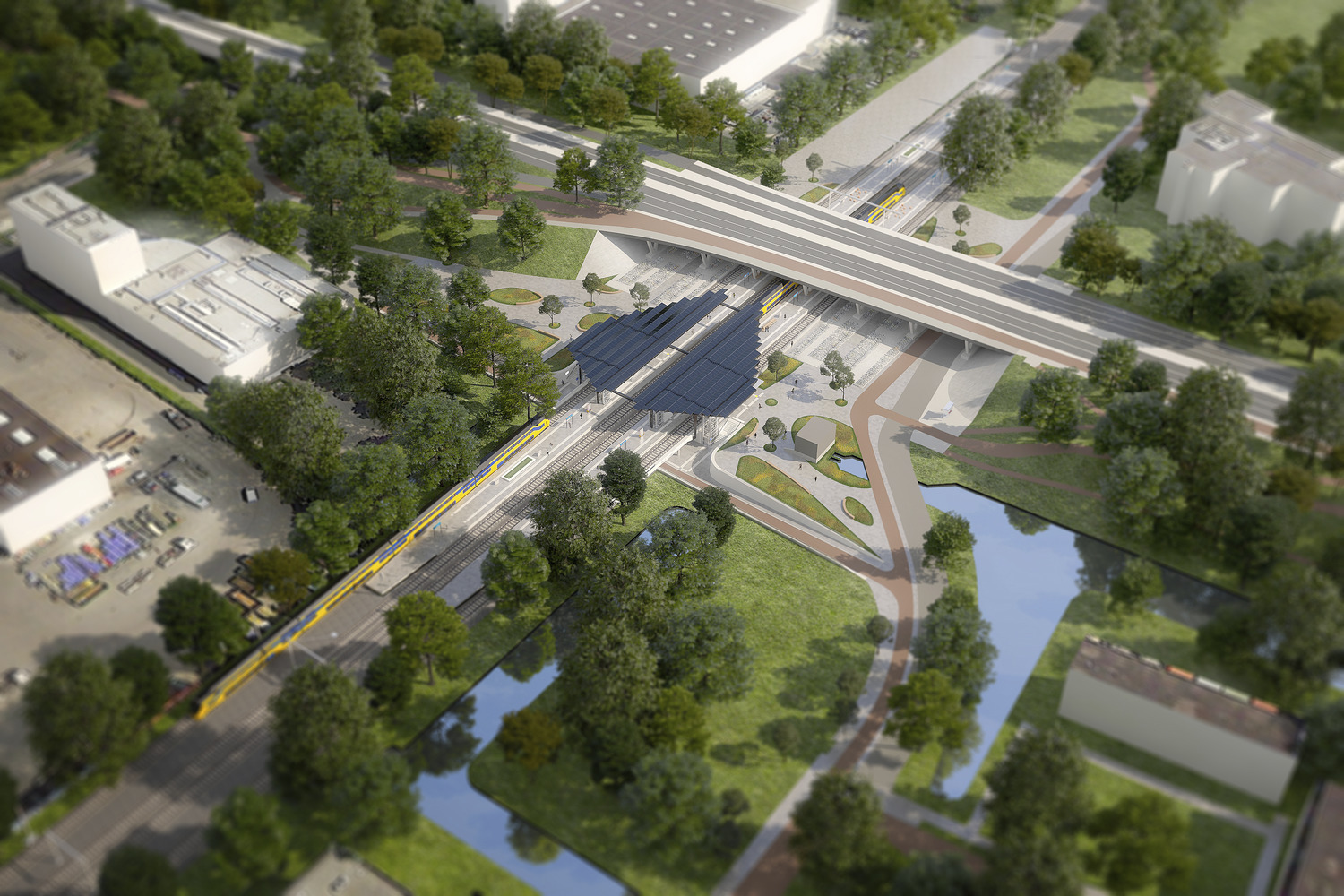 A unique design for renewable energy
Using biomimicry as inspiration, a recognizable bat-like canopy reflects the high ambitions of achieving energy-neutrality in transit oriented development, while creating a new design landmark.
Together with ProRail, the municipality of Delft and Strukton we are setting an example for creating a striking and truly sustainable design.