Delft Campus station is taking its form
December 24, 2020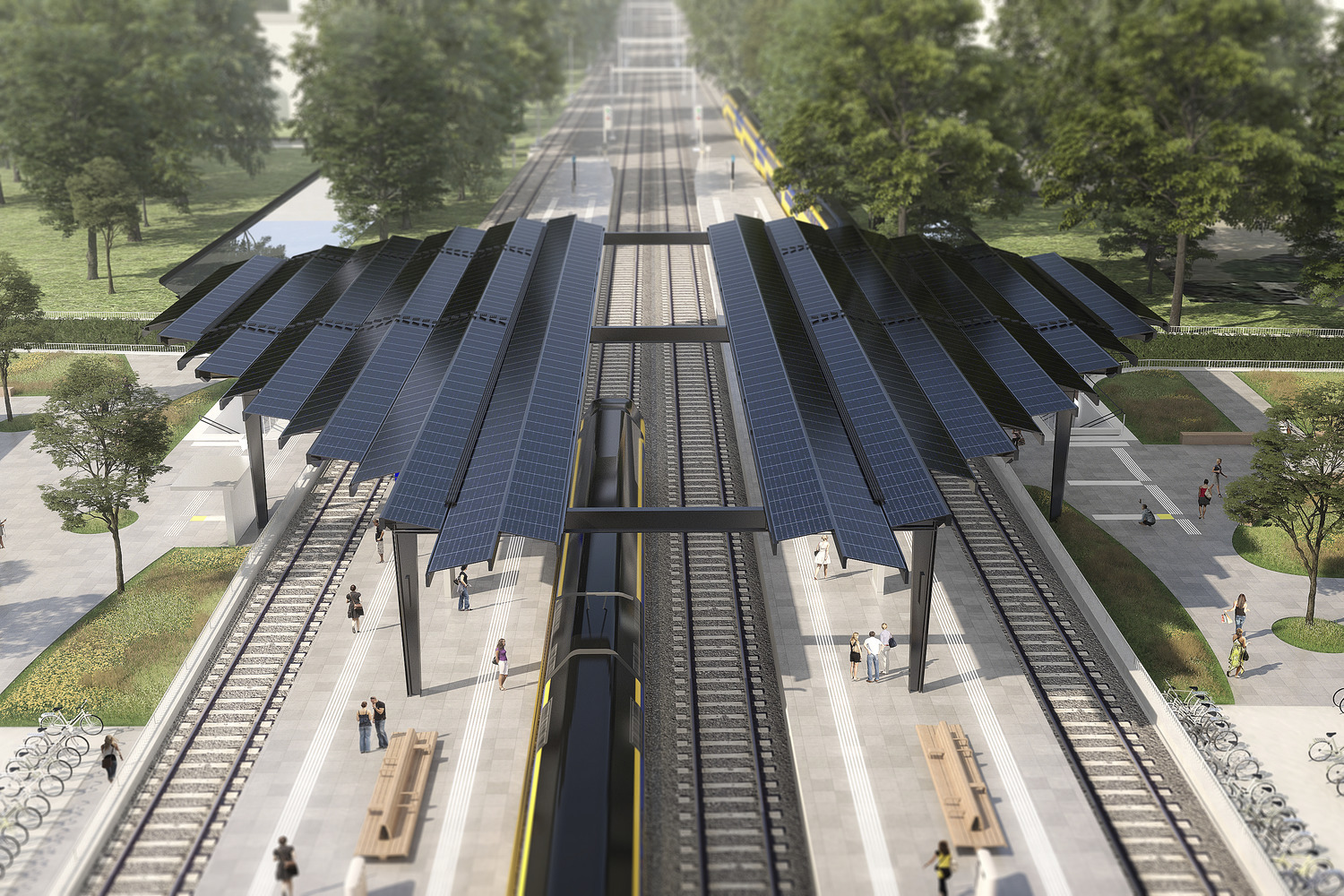 The construction of station Delft Campus marks one year from the start with an installation of the structure to support the bat-like canopy. This is one of the many steps leading to the first Dutch energy neutral station completion in 2021!
A challenge for resilient future
One of the key challenges we face now is transferring to green and renewable energy. It is a complex engineering task, but it also effects the way our cities and buildings look like.
How can we incorporate enough solar panels in a building to make it energy neutral while maintaining the aesthetic architectural qualities? How does the resilient city of the future look like?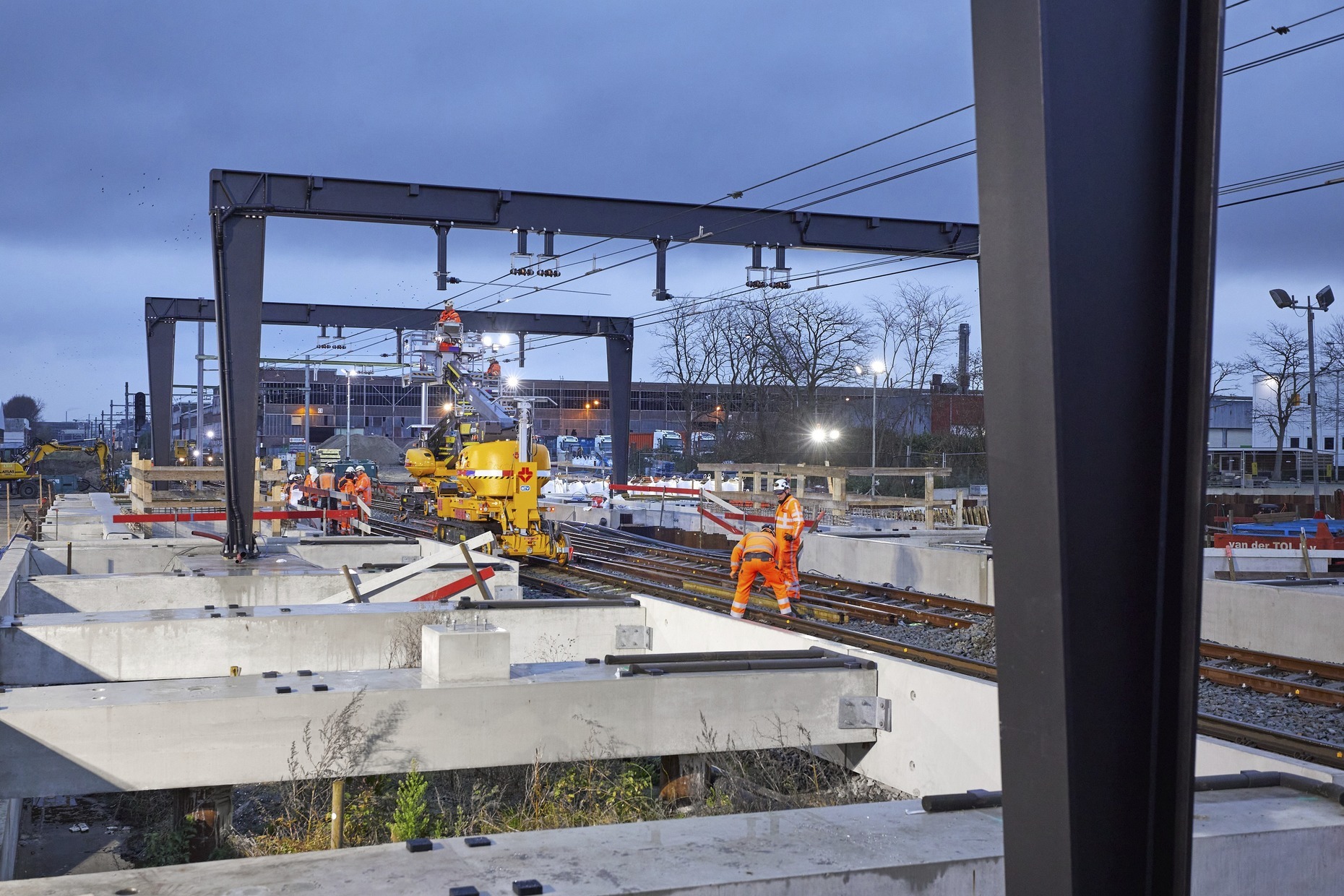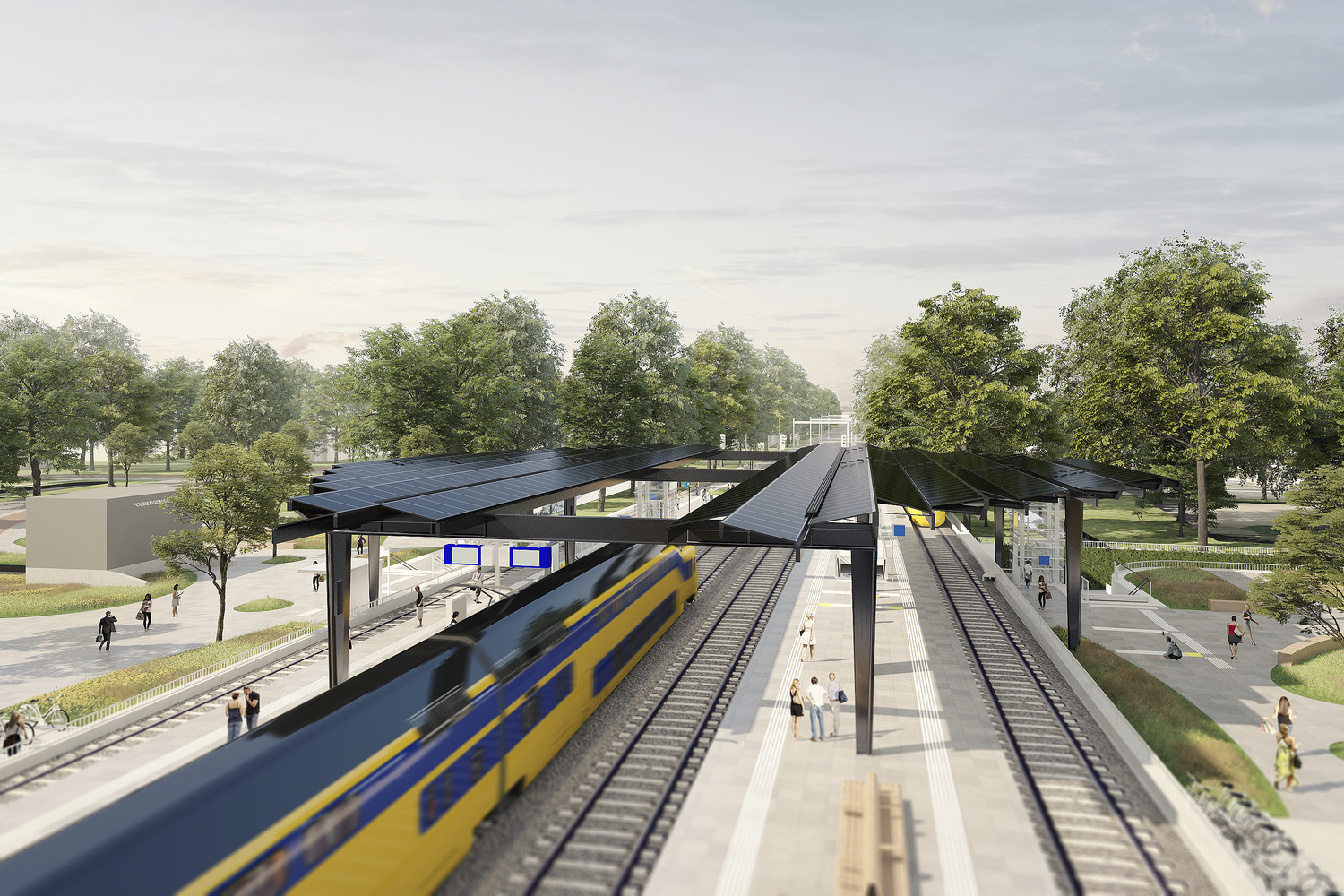 A black canopy to make it green
Station Delft Campus is an inspiring example of a project driven by high ambitions and immense professionalism. Together with ProRail, municipality of Delft, Royal HaskoningDHV and Witteveen+Bos, we designed the first energy neutral station in the Netherlands.
The recognizable canopy is key to the energy solution – its unique solar panels roof providing enough to power all the facilities, from elevators to lighting. The key parts of the canopy are now being installed, and soon we will have a chance to see the station come to life.