DW02 LIGHTHOUSE: WOODEN EXTENSION FINISHED
September 14, 2023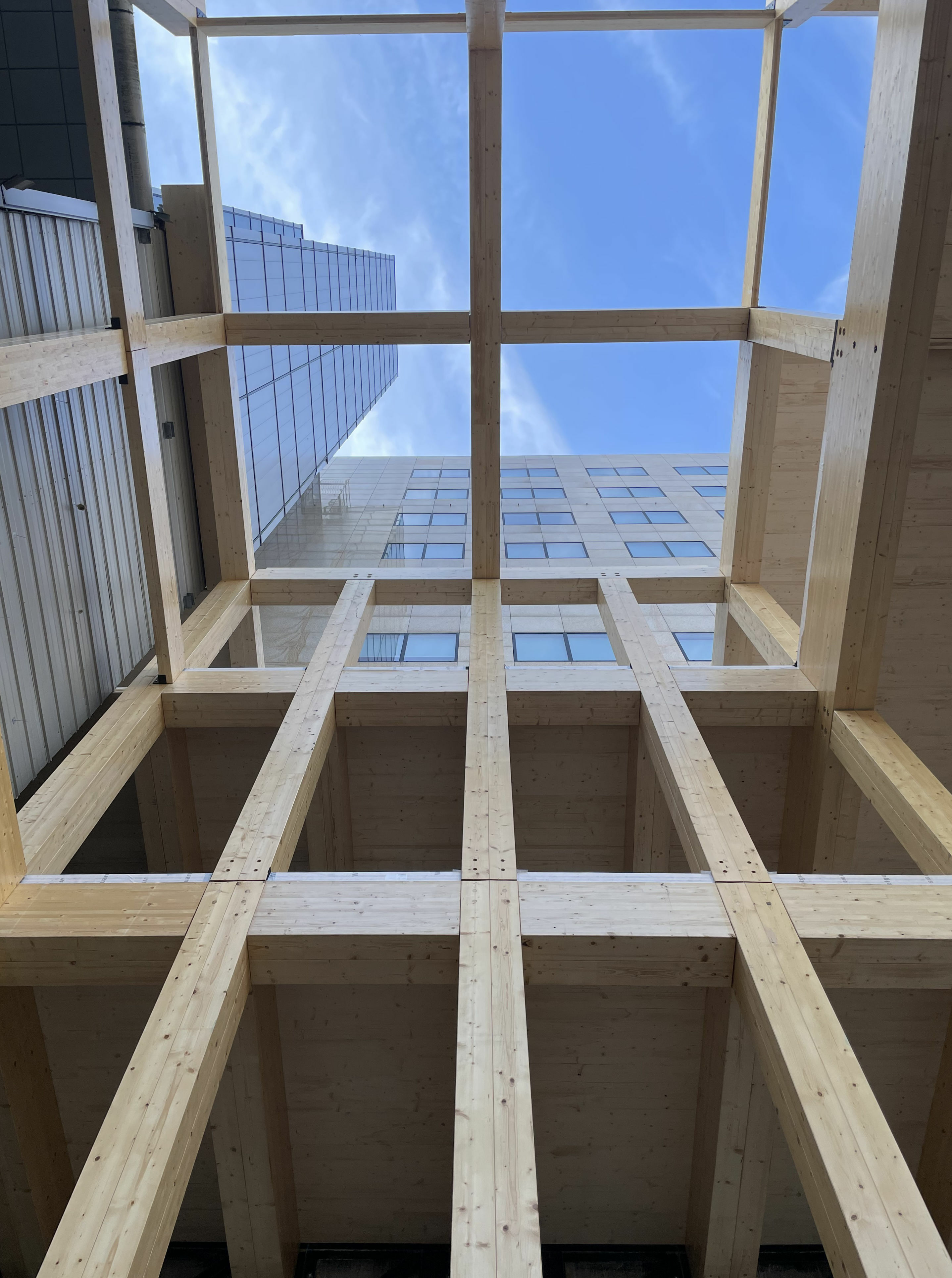 The magnificent wooden extension of DW02 Lighthouse, a new 15,700 m² GFA office project in Amsterdam, is completed! With this exciting development, the first steps of the large-scale transformation of this area into District West, are finally starting to be visible.
We made the design as an upgrade of the existing high-rise building into a considerably more sustainable version, with an extension built completely out of wood. DW02 Lighthouse house an impressive entrance, offering space for a central reception, meeting rooms, a restaurant and various roof terraces with beautiful views over the port and the city of Amsterdam.
The new extension will have large transparent façade, providing a more accessible look and highlighting the new main entrance. Overlooking the lively central square of District West and housing the green open roof terraces, DW02 Lighthouse will be a great place combine work and relaxation, providing cohesion and connecting the variety of users of District West.