Easy and quick access to Delft Campus for cyclists
July 06, 2021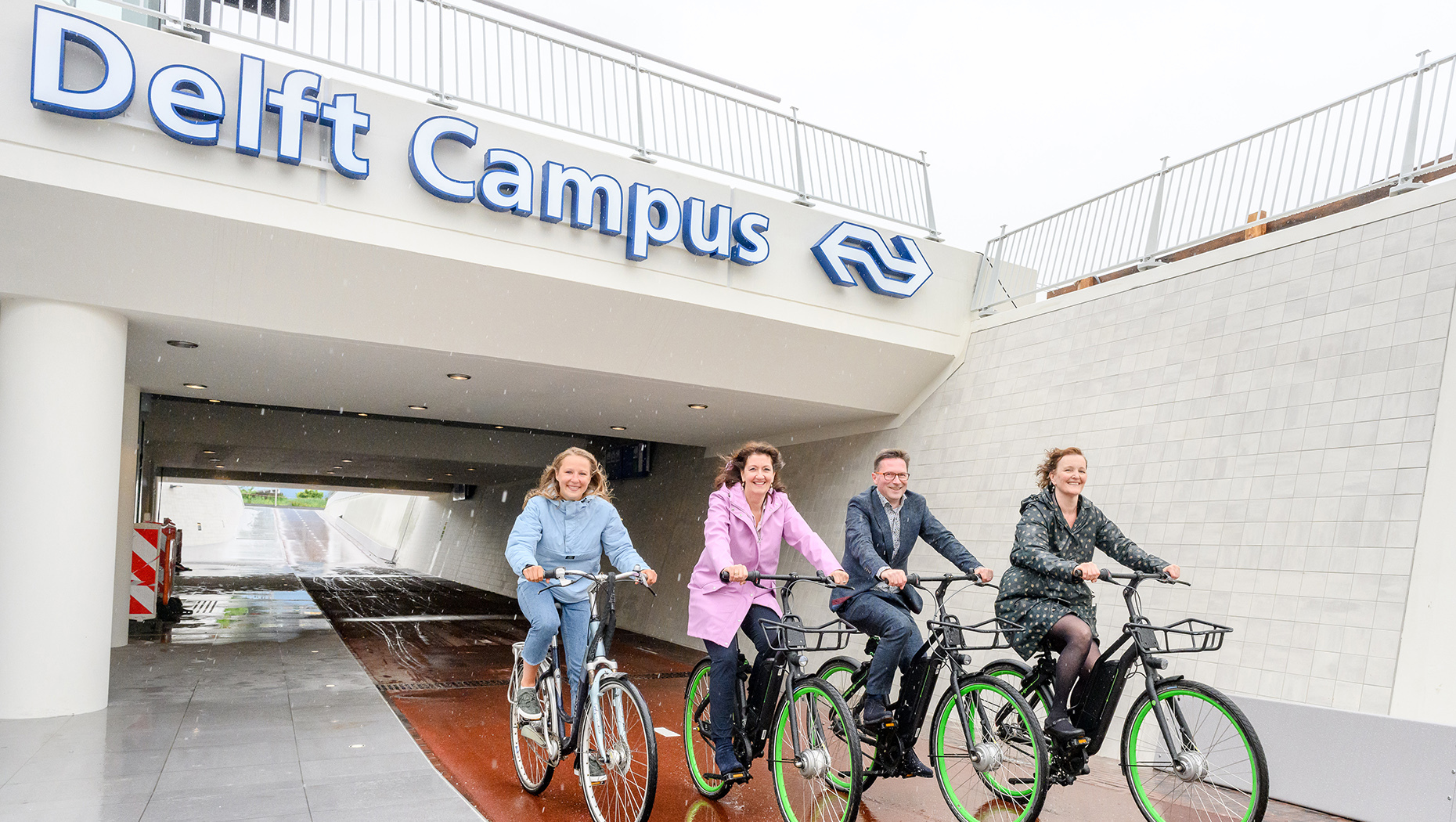 The new bicycle and pedestrian tunnel at Delft Campus station was opened on the 21st of June. The tunnel is one of the building blocks of the complete station renewal of Delft Campus. It provides an easy and safe connection between the station area, the campus of Delft University of Technology, the adjacent Schieoevers area and the Tanthof and Voorhof districts.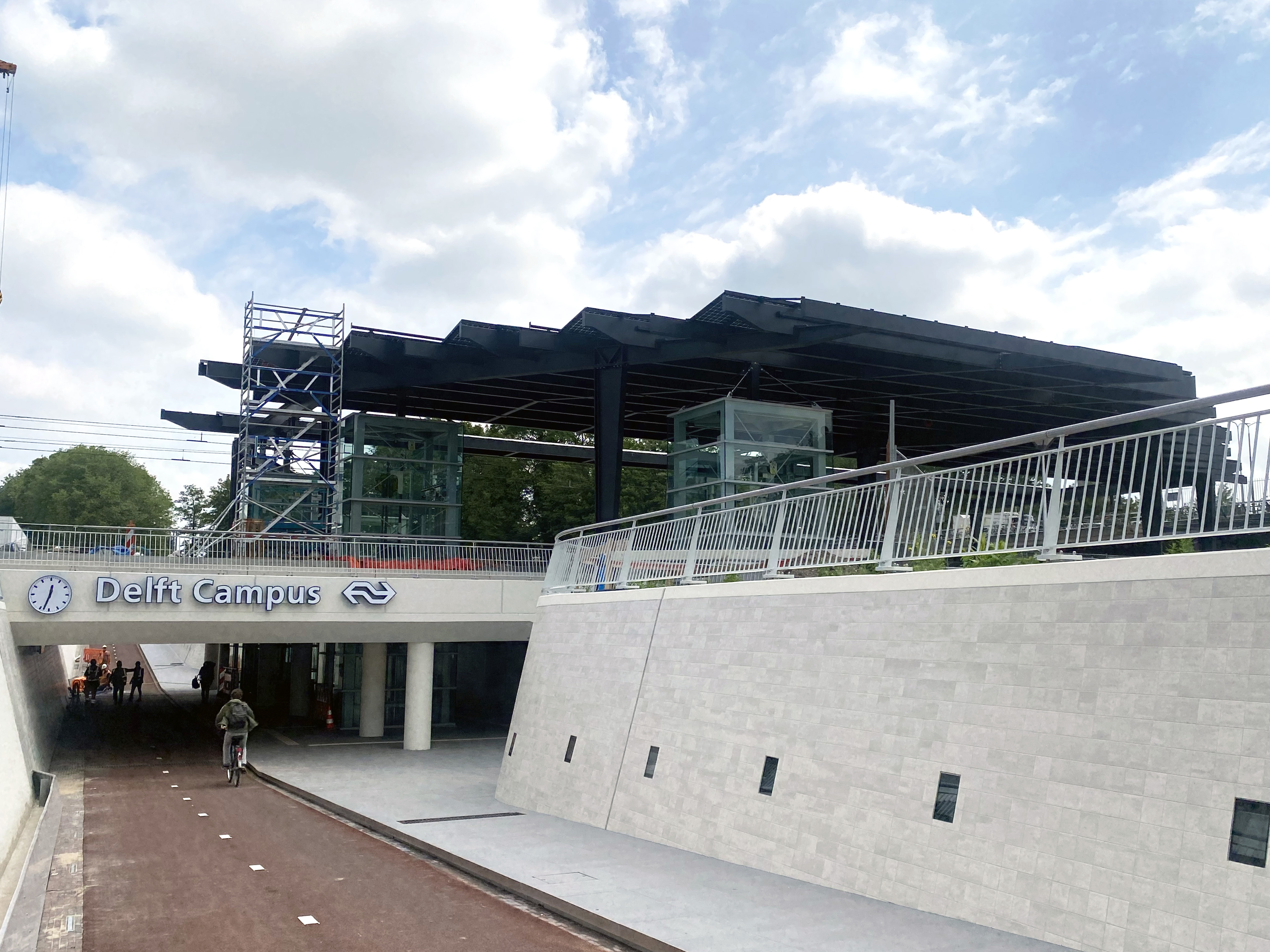 The first step
From now on, students can reach the station easier and faster via the tunnel. This is a first step towards a completely renovated energy-neutral Delft Campus station. The station will become an attractive, lively destination and a place to stay. The first energy-neutral station in the Netherlands is part of the major project High Frequency Rail Transport (PHS) Rijswijk-Rotterdam. This project will ensure that more train traffic is possible between The Hague and Rotterdam.
The entire station renovation will be completed by the end of 2021 and Delft Campus will be the first energy-neutral train station in the Netherlands. The lifts, LED lighting and ticket machines at the station, among other things, will then work on energy from the innovative roof that will consist entirely of solar panels.