The Netherlands' first energy neutral train station, Delft Campus, great success
January 11, 2023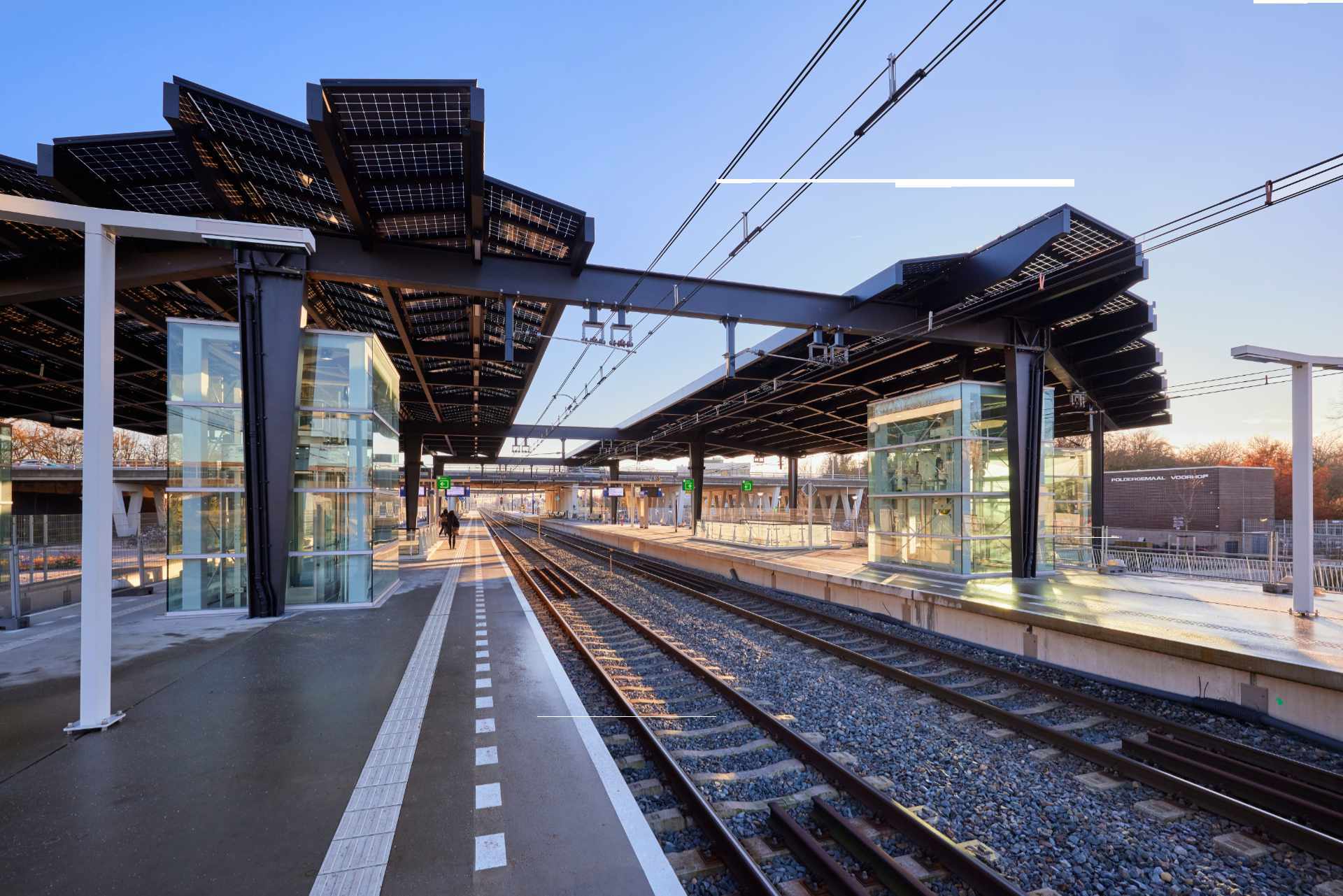 The Netherlands' first energy neutral station, Delft Campus, recently celebrated its first anniversary. Above all expectations it turns out the spectacular canopy Benthem Crouwel Architects designed for the station generates twice as much energy as the entire station consumes!
All the Delft station facilities like elevators, the announcement system, ticket machines and lighting, run on energy provided by the very innovative canopy. The roof can generate that much power because of the unique design that is made entirely out of solar panels. Its batlike structure takes inspiration from the high-tech world of stealth technology and from biomimicry, where manmade constructions imitate nature. The roof not only provides the station with all the energy it needs: the shiny black canopy is also a striking landmark that offers shelter to the waiting passengers.
The positive results are of paramount importance to all of the partners involved in this projects, working towards a more sustainable future.
Benthem Crouwel Architects designed the station in a collaboration with Royal HaskoningDHV and Witteveen+Bos, made possible by the high ambitions of ProRail, TU Delft and the municipality of Delft. The engineering and execution of the station was done by Strukton.

Photo: Vincent Basler