Topping out ceremony held for LAB42
June 30, 2021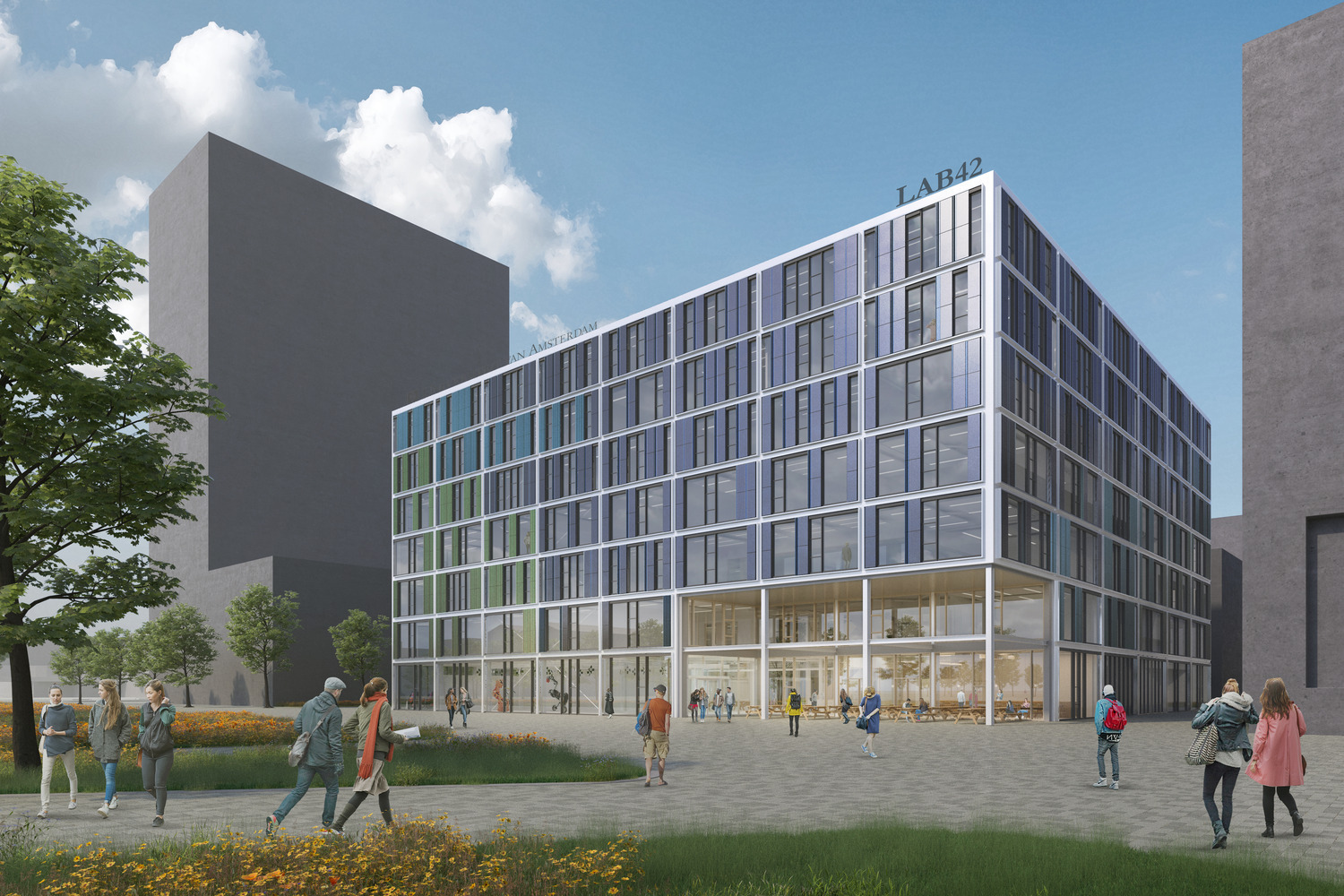 The construction of the new building LAB42(15,000 m2) at the Amsterdam Science Park reached its highest point on Tuesday 29 June 2021. The flag has traditionally been hoisted to the highest point of this circular, energy-neutral built university.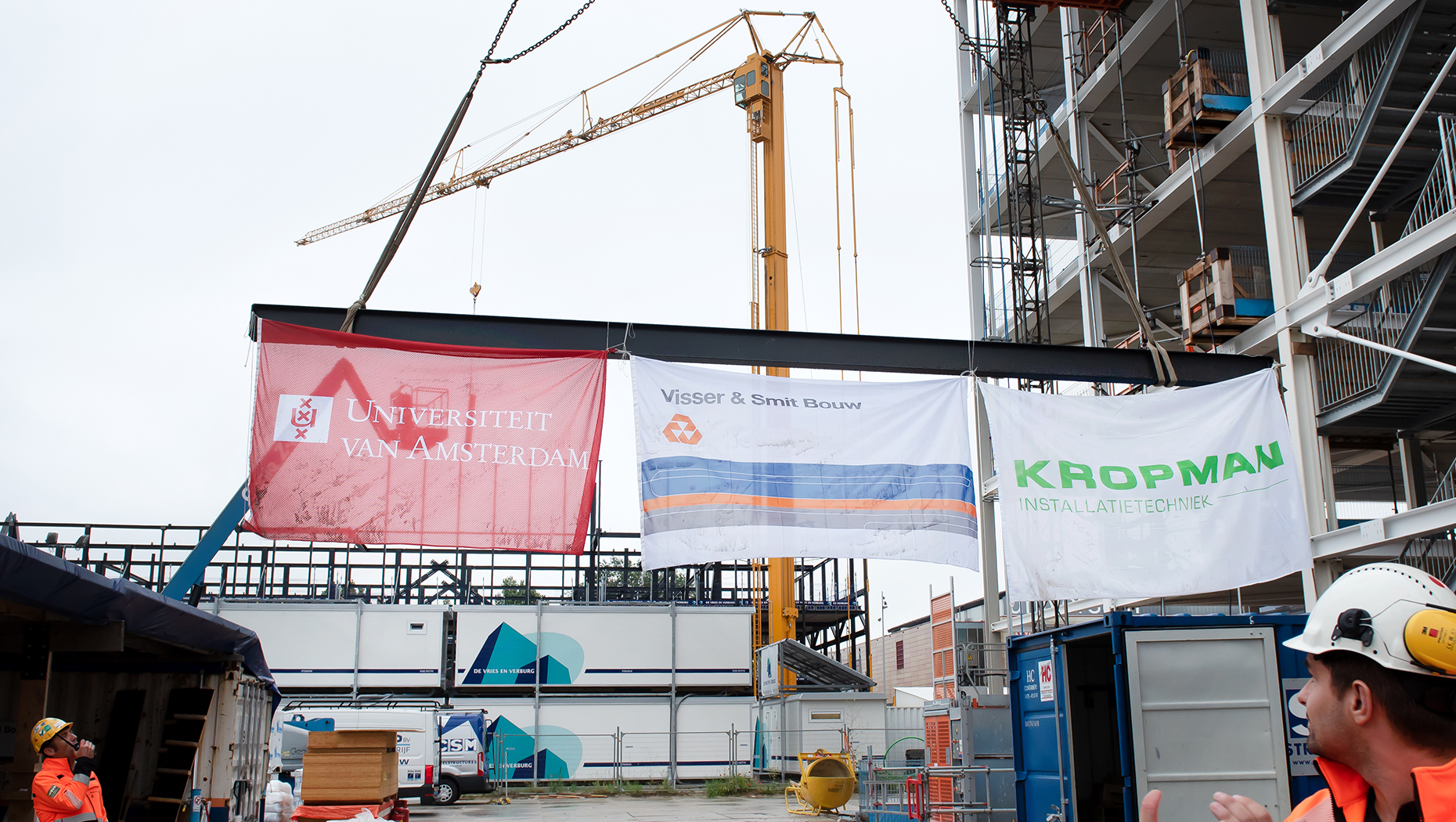 PROSPER CONSTRUCTION
In collaboration with the Municipality of Amsterdam, the Amsterdam Science Park will receive a building designed to stimulate collaboration between students, researchers and entrepreneurs in the field of information sciences and Artificial Intelligence (AI). In the 2022 – 2023 academic year, users of the Faculty of Science (FNWI), the Innovation Center for Artificial Intelligence (ICAI), companies and other organizations will move into LAB42.
The building features an bright atrium with restaurants and various areas (from quiet concentration areas to zones that encourage connection and discovery). Teaching rooms and lecture rooms will be built on the first and second floors. The other three floors contain meeting rooms, offices, meeting places and AI labs.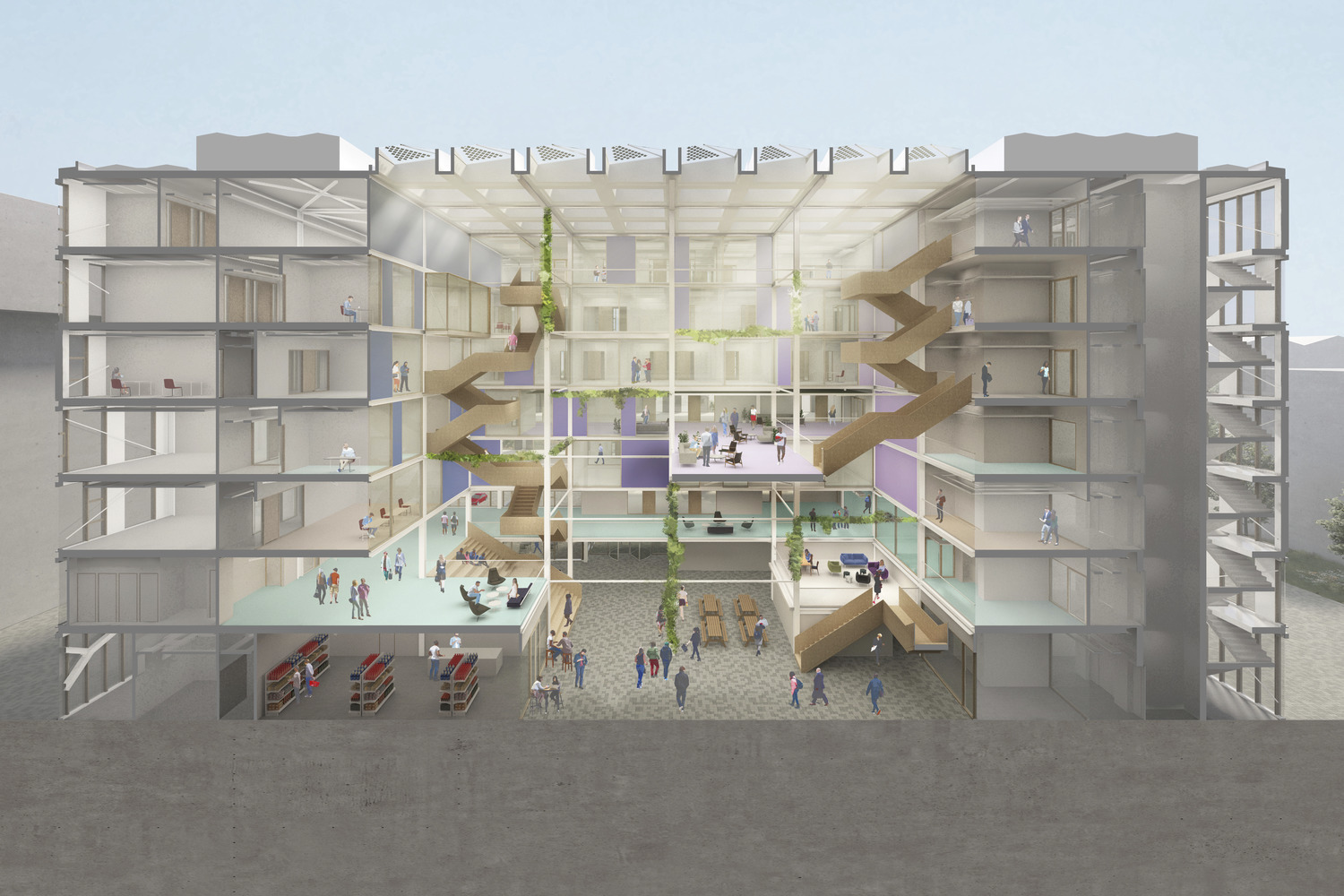 SUSTAINABLE AND CIRCULAR
The design of LAB42 is sustainable. The steel skeleton frame of the building can be completely disassembled, just like the floor parts, partition walls and the facade. Reusable parts make this building completely circular. There will also be a rainwater collection for flushing the toilets, solar collectors and smart cooling of the server rooms. Exuberant landscaping is an integral component on the inside of the building, making it a healthy building with a pleasant indoor climate.
"Amsterdam Science Park will soon have a particularly circular and energy-neutral building. The building will become an important meeting place for academia and companies and a place where local residents are also welcome."
- Program project manager real estate Science Park UvA Marlies Veldman